The Epic Story Of Kalu- The Dog Who Grew A New Face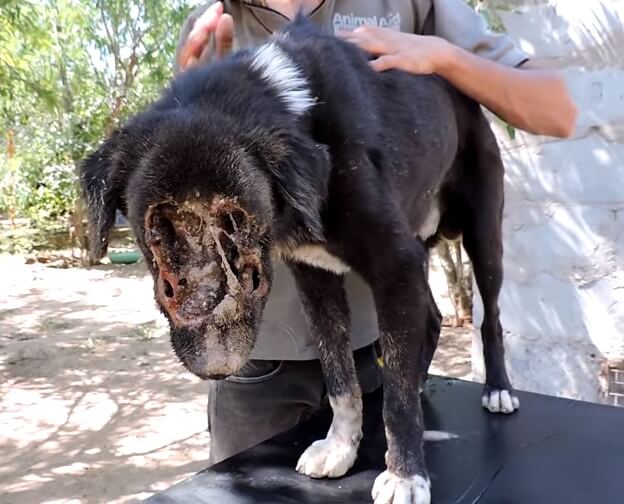 |
They say miracles happen only if your silent prayers came from the heart. I may not be sure if Kalu did pray for a miracle, but It seems someone was compelled to find Kalu and help him during times he needed it the most.
I came across a very graphic video containing images of a severely wounded dog who seemed to have accepted his cruel fate.  Read on and get your tissues ready! I ran out of tears and have started crying on not a minute after I clicked the play button, and I know you will too.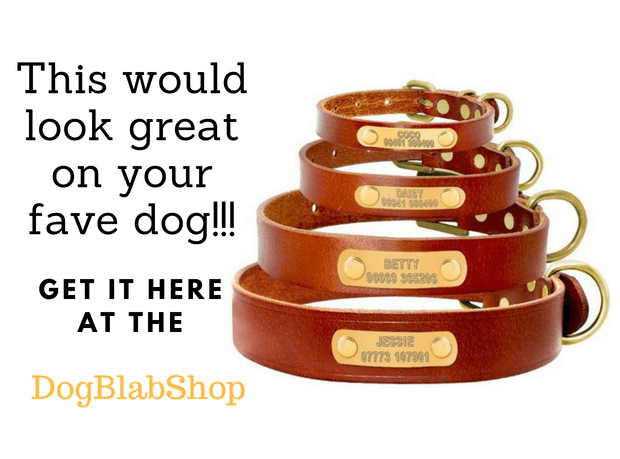 A critically wounded dog was found by a group of a concerned citizen. When you see his face, you'll feel as if the world came crashing down before your eyes.
The poor dog's face was missing – the entire area where his face should have been was destroyed by live, crawling maggots! The hole he's staying at is in the middle of nowhere, under the intense heat of the sun, and flies and insect can be seen flying around him.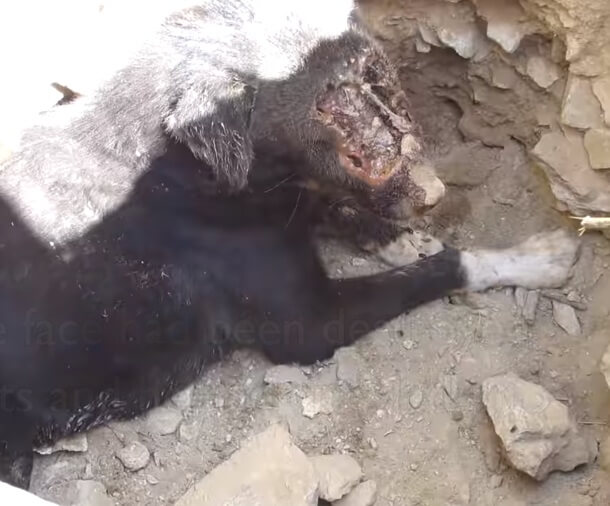 He seemed to have lost faith that someone would help him out of his misery, so he found himself a cave, a hole to be exact and was just waiting for death to come. But it seems it's not yet time for this poor black dog to rest in peace! He was found by people who showed mercy on him and went to try and rescue him.
A man came down to try and pick him up. After gently lifting him out of the hole, another came with a blanket where they wrapped the dog into. The rescuers dashed to the rescue vehicle and headed straight to the hospital to have the dog checked by the vet.
According to the rescue team, Animal Aid Unlimited, India, his wound is the worst one they had ever come across. His entire face is missing, and only has a huge hole lying on it where the face should have been.
They have considered putting the poor dog to sleep forever, as euthanasia seemed to be the best way for him to never suffer again.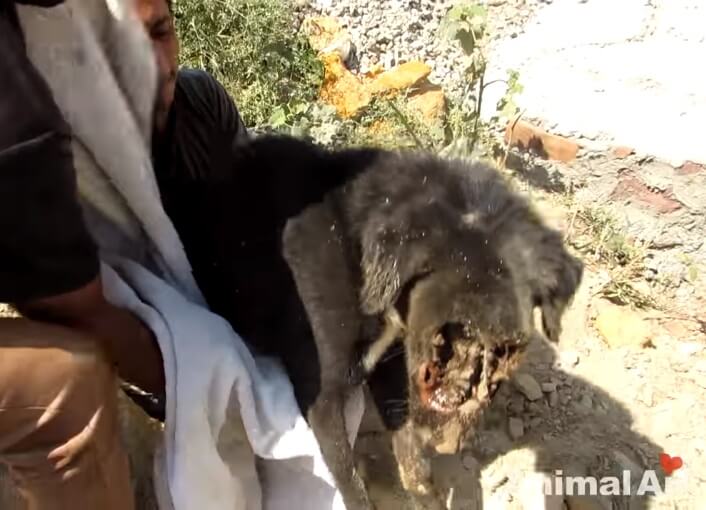 Subscribe To Our Mailing List Today