YOU WILL BE LAUGHING WHEN YOU SEE THIS FUNNY GERMAN SHEPHERD VIDEOS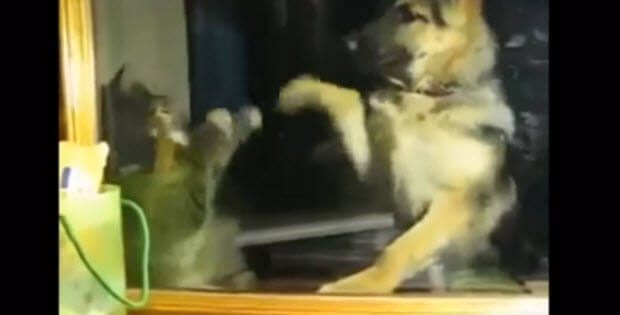 |
Very cute funny big German Shepherd dogs.
In this video some behave like a little children and some like responsible adults. But in either case it is extremely funny to watch.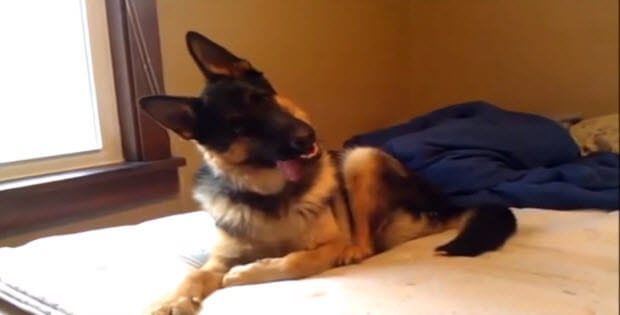 Well trained German Shepherds could be great with children and you will see the episode where the pooch exercising a great restraint, but it is extremely hilarious to watch what little baby is doing to her doggy and how he responds is just unbelievably funny. You will also absolutely would like to see the one where the dog and cat slapping each other and it looks more like a friendly competition than a fight. And if some will think that cat is getting hurt, it is not the case, if cat was hurting the dog would get scratched and neither one is using claws to scratch one anther. It is just friendly family feud.
Breed Facts: 
The German Shepherd (German: Deutscher Schäferhund, German pronunciation: [ˈʃɛːfɐˌhʊnt]) is a breed of medium to large-sized working dog that originated in Germany. The breed's officially recognized name is German Shepherd Dog in the English language, sometimes abbreviated as "GSD", and was also formerly known as the Alsatian and Alsatian Wolf Dog in Britain.[8] The German Shepherd is a relatively new breed of dog, with their origin dating to 1899. As part of the Herding Group, German Shepherds are working dogs developed originally for herding sheep. source: wikipedia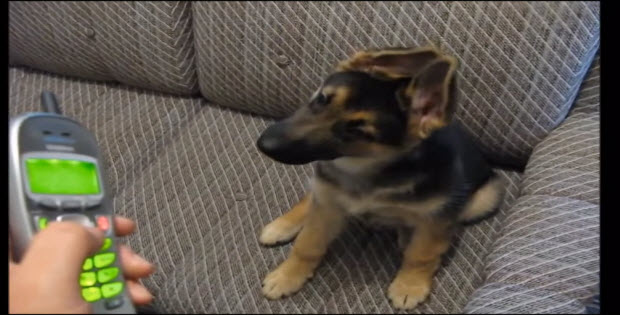 Click to the next page to watch this cute and funny huge German Shepherd …
Subscribe To Our Mailing List Today