WHEN YOU SEE WHAT THIS HUGE ST BERNARD DOES WHEN HE NEEDS A HUG YOU WILL THINK IT IS HILARIOUS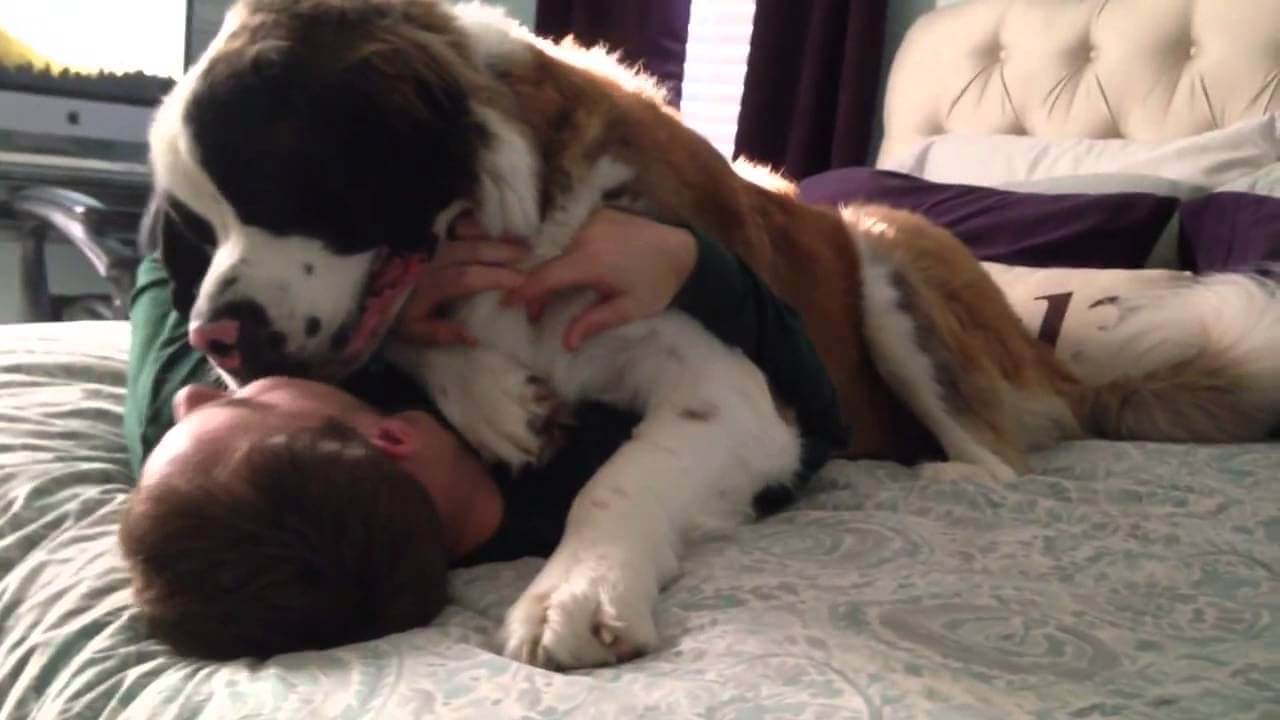 |
St Bernard dogs can reach up to 260 lbs in weight. Sully is St. Bernard dog and he is being needy, he missed his owner very much.
Was waiting for him to get home all day. And then finally…his wait is over and daddy is home. Daddy got pinned down to the bed by his favorite giant. Our pets also have needs and some times we have to cheer them up. This is one of those moments but extremely funny as you will see.
By the way did you know: 
The St. Bernard or St Bernard is a breed of very large working dog from Swiss Alps and north Italy, originally bred for rescue. The breed has become famous through tales of alpine rescues, as well as for its enormous size. Source: Wikipedia
This adorable animal is so huggable that you can never get enough of them. And his huge build makes them always center of attention no matter how big the room is.
Our four-legged friend here doesn't let the owner get up. And it is not very difficult for the dog as big as Sully is…
Click to the next page for the awesome video…
Subscribe To Our Mailing List Today