Owner Left 7 Dogs To Charity, Only For The Rescue Group To Find The Horrible Truth!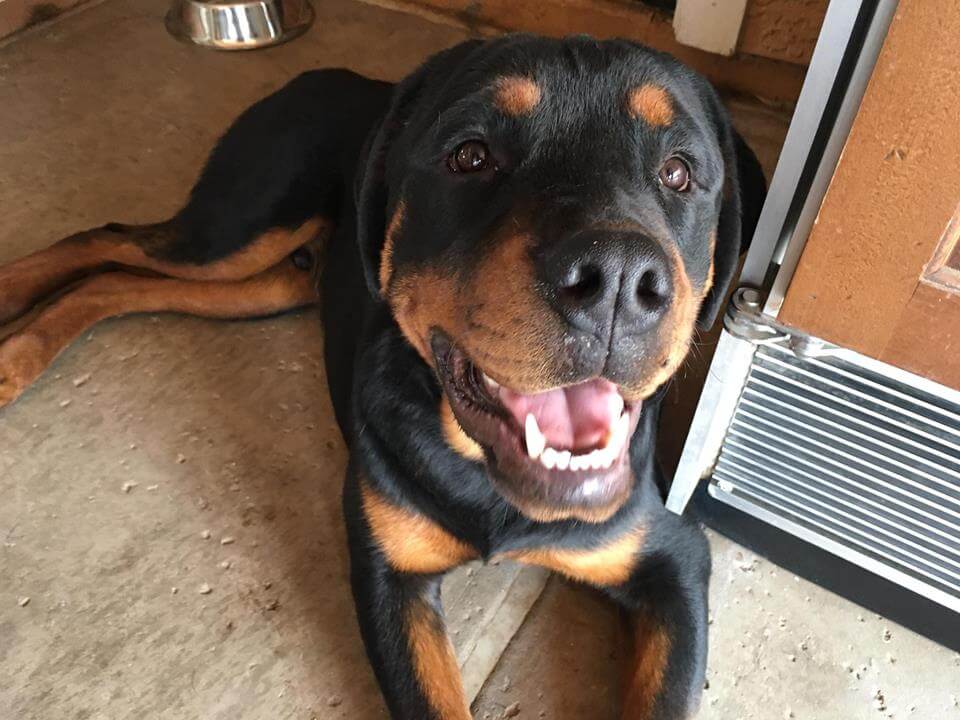 |
It is love, not money that should make the world go round.
Being the eight most popular dog breed in the United States, it's such a shame to know how many Rottweilers are neglected, abused and left to be stray dogs. A big news broke the media just days before that we believe will give you mixed feelings like no other.
Shelly Froehlich was a resident of Gilbert that is also the President of Rotten Rottie Rescue. This Rescue group is dedicated in helping rescue Rottweilers that needed help. Most are Rottweilers surrendered to the group in hopes of saving them from the euthanasia list, given up by owners who can no longer take care of them and those who needed medical treatments.
The group looks for foster homes for the Rotts, making sure each home is capable of taking care of the dogs.
One fateful day, Froehlich's phone rang before she even had the chance to wake up. She was used to getting calls late at night and in early mornings – calls that concerned Rottweilers needing the help of her rescue group.
This particular call, however, turned out to be not your ordinary cry for help. When she turned to her phone, her voicemail let her know of a call from a woman named Sylvia Shoen. Shoen claims she has cancer and is no longer capable of making sure her Rottweilers are taken cared of. She has a mother Rottweiler named Coco with 6 pups, totaling to 7 dogs who needed Froehlich's help.
Moved by the caller's story, she agreed to take in the 7 dogs and waived the surrender fee that totaled to $600. It was a tough case and a very heavy one at that. Taking in a mother dog with a whole litter with her is no easy task, and soon learned some horrible news.
The 7 Rottweilers were all sick and two of them have been injured. The fees to take care of them is no joke, on top of the expensive medical fees to cover all 7 dogs. Treatments and surgeries are needed in order to nurse the dogs back to health.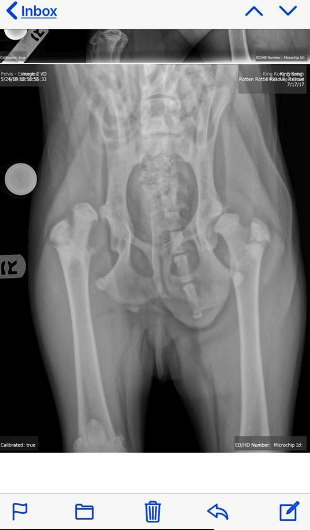 The dogs were not vaccinated and some have contracted roundworms before. Some are dehydrated, some have diarrhea, while some have parasites and other having genetic disorders. Froehlich soon came to learn that two dogs needed to undergo surgery that would cost more than $20,000.00.
Two of the Rottweiler pups had a genetic disorder which vets suspected to be caused by genetic inbreeding. Pedigree papers reveal that Coco had mated with her brother.
The cherry on top was a disturbing one. Froehlich later learned the women she felt like helping did not only dropped off 7 sick dogs. She was the wife of a very wealthy man named Joe Shoen who was the U-Haul billionaire. To think Shoen dumped the dogs while gladly walking away without paying the surrender fee even if she was a filthy rich was unimaginable.
Click next to see what happens next!
Subscribe To Our Mailing List Today