THESE TWO ARE INCREDIBLE! THE BOY IS WALKING THE SHAR PEI DOG, THEN SUDDENLY STOPS TO PLAY IN THE PUDDLE… :)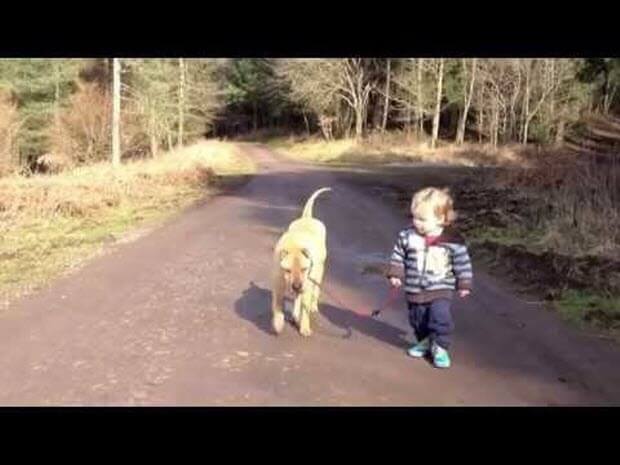 This baby boy was walking his dog on a leash. As they were walking they came across a puddle.
Little Arthur takes a break from walking his dog to play in a puddle, taking a stroll through the woods with 12-year-old Shar Pei Watson. Arthur treks through it before deciding to head back and splash around some more.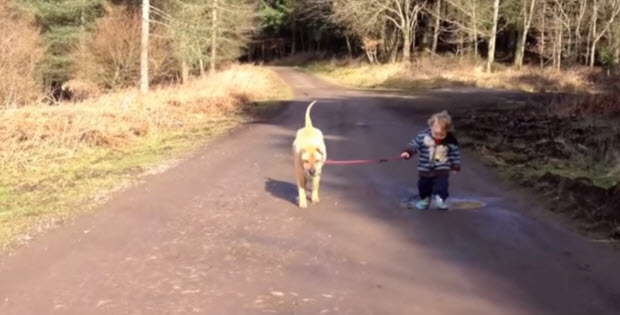 Baby boy Arthur wanted to inspect it a bit further, which he did and it looks very cute. This video of Arthur playing in a puddle and his very serious dog Watson that was very patiently waiting while the boy was playing. Very cute and fun video.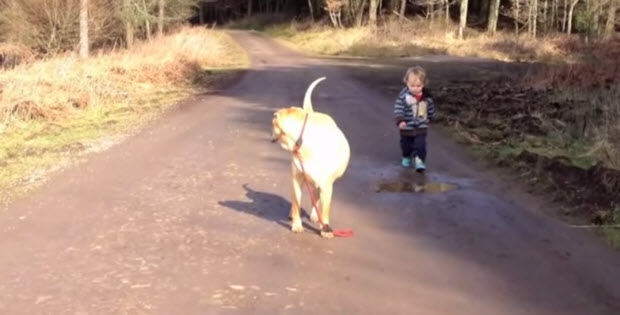 Click to the next page to watch this little video of a baby boy and his pooch…
Subscribe To Our Mailing List Today