(AWESOME) CUTE LABRADOR PUPPIES GETTING FISH TREATS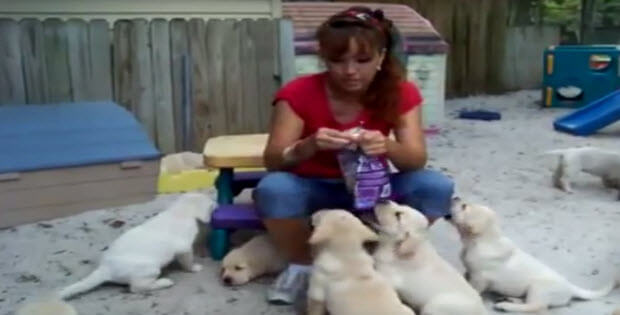 |
Small, cute Labrador puppies are getting treats. So cute to watch them play and push each other to get a little piece of a dog treat.
This is how you get Labrador puppies ready to learn to listen to your commands and to prepare them to be taught to do bigger and more exciting things.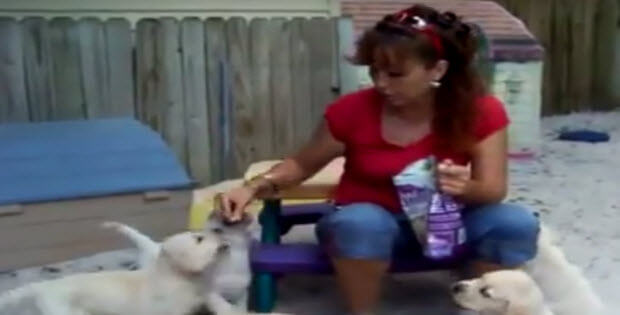 And by bigger and more exciting things we are talking about, for example, teaching your Labrador puppy to sit. But for now watch them pick their little faces up and asking for the treat and just give it to them.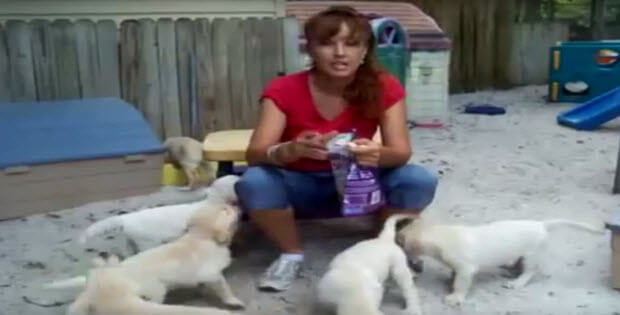 These puppies are so adorable that you will want to grab at least a few of these cute guys to cuddle with. But they are too busy with the treat, to pay attention to anything else…so unless you have got a treat for them, they are not interested.
Click to the next page to watch amazing Labrador Retriever puppies getting treated to a frozen fish…
Subscribe To Our Mailing List Today