This Yellow Lab Seem To Love Cats! Cats However Don't Know What To Make Of It…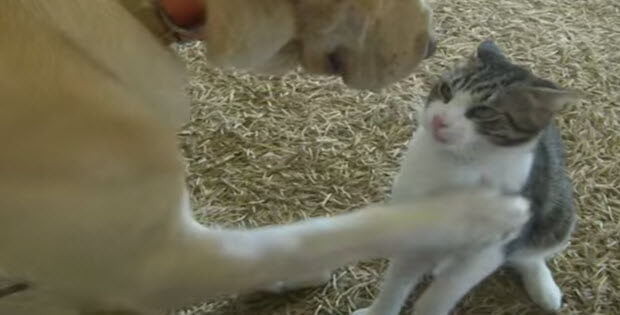 Dogs and Cats Are Best Friends. This little kitty is no stranger to this yellow labrador dog.
They do everything together. They look like they are in love. This Lab shows a lot of affection toward a little kitty. And who wouldn't they both are very charming.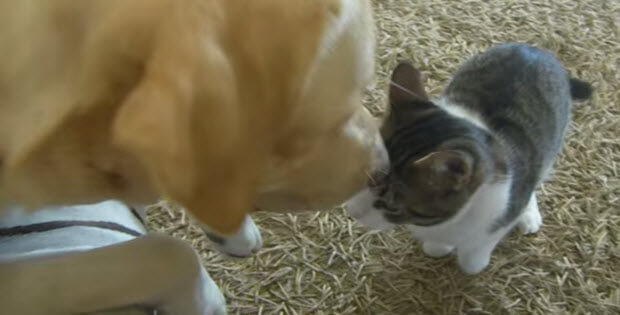 Subscribe To Our Mailing List Today