YOU WILL BE AMAZED AS WERE WE WHEN YOU SEE WHY THIS DOG HAS GOTTEN INTO GUINNESS BOOK OF WORLD RECORDS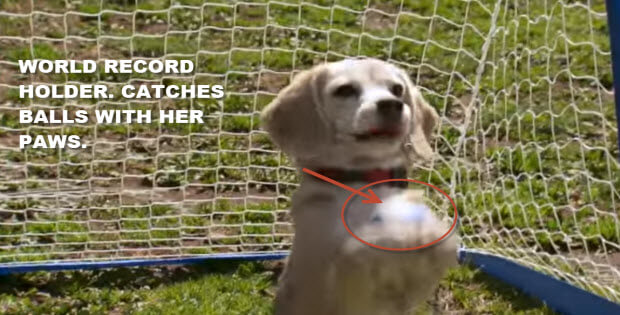 |
This is not your average doggy. This one has gotten into Guinness World Records.

She has a special talent, she is able to catch most balls with her paws than any other dog in the world. Don't believe us…you will be able to watch it for yourself. This dog's name is Purin and she is the world record holder. She is an excellent goalkeeper, and if you play soccer you would want her on your team.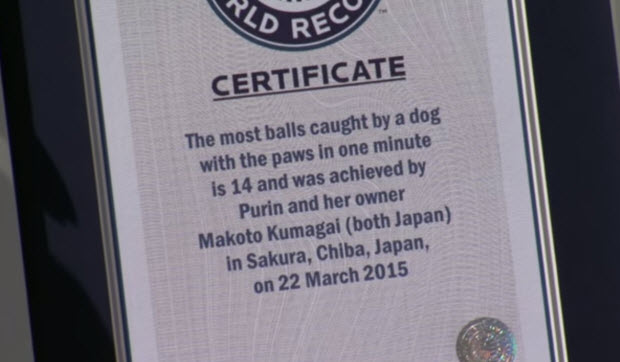 As featured in our GWR 2016 book, the most balls caught by a dog with the paws in one minute is 14 and was achieved by Purin and her owner Makoto Kumagai (both Japan) in Sakura, Chiba, Japan, on 22 March 2015.
Click to the next page to watch this amazing world record holding dog…
Subscribe To Our Mailing List Today