DO YOU LIKE PUPPIES PLAYING WITH BABIES ? THEN YOU GONNA LOVE THESE THREE GUYS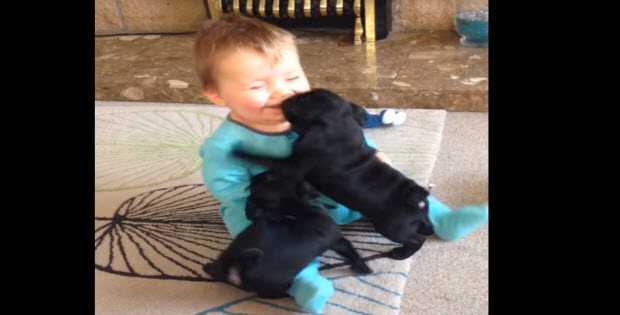 |
This is the cutest thing that I have seen in a while…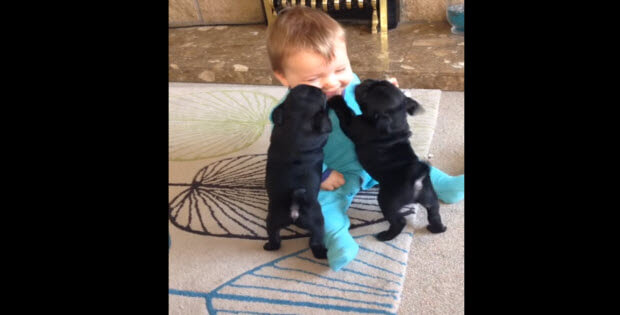 Little baby boy is playing with two black puppies. They are jumping all over and trying to lick the little fellow. And he is trying to grab puppies and pet them.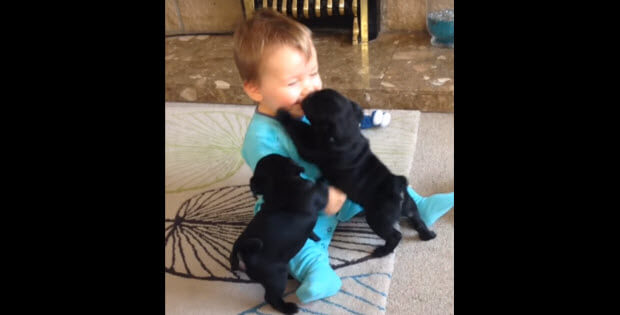 It is simply adorable and a great joy to watch.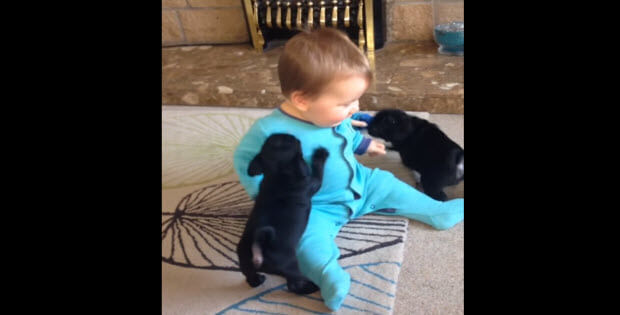 Puppies are just weeks old and they are as cute as they come, with little tails and little noses sniffing and playing. The little boy is sitting on the floor and puppies are circling around trying to lick him.
Subscribe To Our Mailing List Today