Here Are Just A Few Reasons Why These Dog Carrier Backpack Bags Are So Popular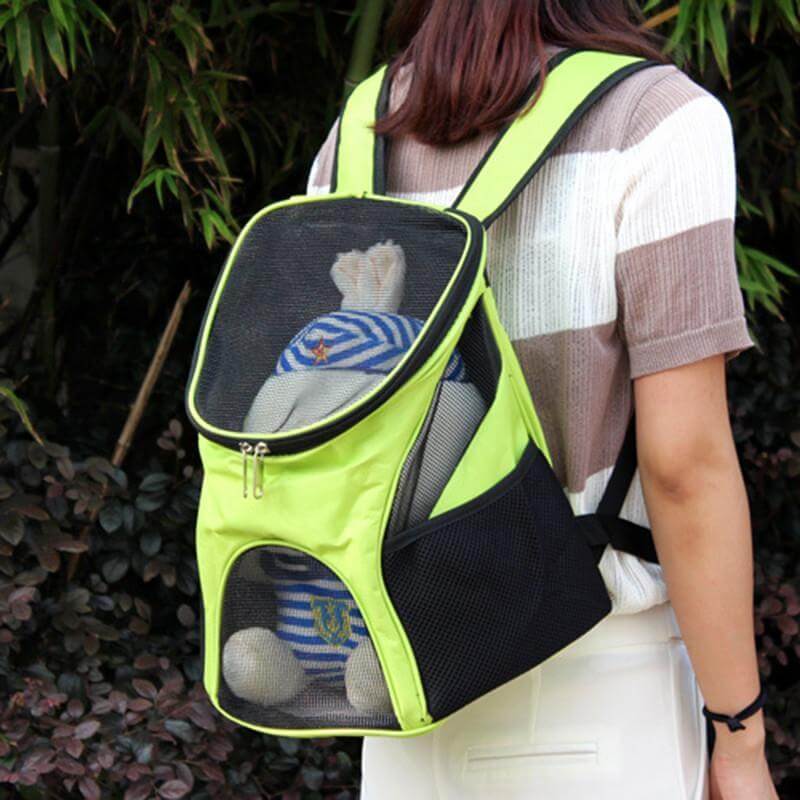 |
Looking for a bag specifically for your dog is like a savage hunt of some sort. There are so many things to consider, so many features to look for, so many choices to choose from and so many stores that claim theirs are the best.
As a dog owner, our number one priority is to get a carrier bag that is safe for your number one pet. The materials used should be durable enough to make sure it lasts for a very long time and doesn't easily break. It has to be breathable so as not to suffocate your pet and should be comfortable for both you and your pet. The style and the overall look is just a plus.
If you've tried carriers in the past, you know the struggle of buying online. You can't see the real item unless it gets delivered after you actually purchase one. Shipping takes time, and delays can be expected. I had 2 carrier bags for my dog before. She's a sweet little Chihuahua who has a bad habit of chewing on straps. It's safe to say my first two dog carriers were not durable enough. One of them had one strap detached, the other broke only after a month of buying it.
If you're out looking for the best carrier bag on the internet, then what you need is DogBlabShop's Dog Carrier Backpack Bags. I've bought it, tested it and still loving it! These come in three vibrant colors – Red, Green, and Yellow. You can choose between two sizes available. The smaller size has the following dimensions: 31 x 25 x 35 cm while the Medium ones are sized at 35 x 28 x 43 cm. The Small one weighs 0.49kg while the Medium one is approximately 0.56 kg.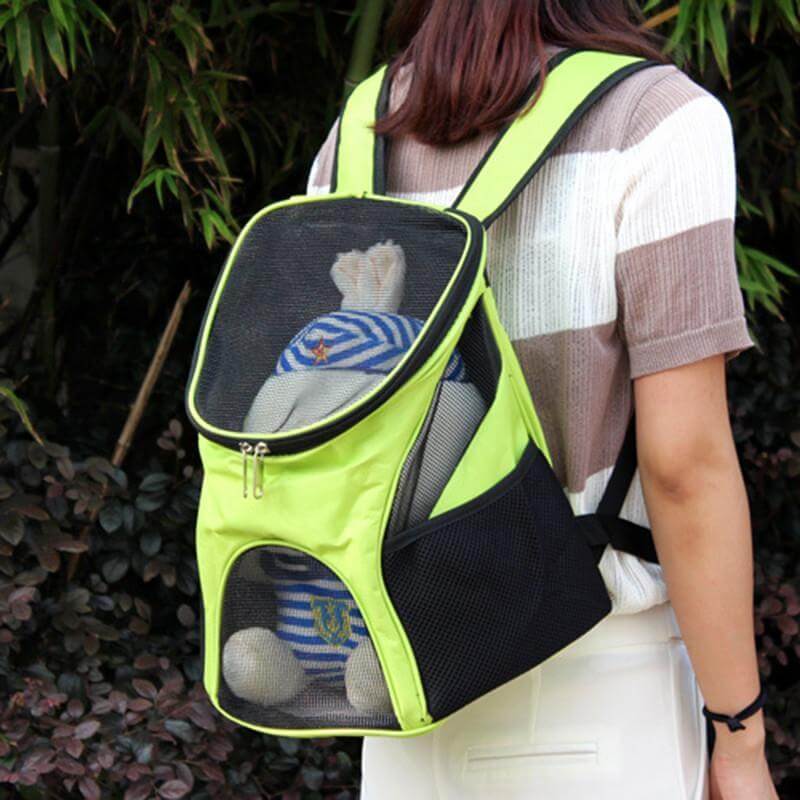 Learn about it here: Why dog owners are loving the Dog Carrier Backpack Bags!
What are the features of DogBlabShop's Dog Carrier Backpack Bags?
The Dog Carrier Backpack Bag is made of the finest materials which make it durable, safe and very pleasing to the eye.

You can secure your dog inside even if the bag is open by securing the clipper on your dog's collar, similar to how you attach a harness or collar to a leash.

Designed as a backpack for effortless carry

The straps, zippers, and everything are well out together.
At first glance, you'll fall in love with the bag in an instant. It's a beautiful bag and really looks stylish. I loved the color – it just pops out. I was skeptical to buy one again, but I really need a carrier bag at the end of the month. I did click the buy button and went with the purchase. The reviews were great too, and that definitely sealed the deal.
The bag came… And I finally understood what the craze is all about. It is lined with a set of mesh materials that helps your dog breath effortlessly. Even if you travel for hours at a time, you won't worry about your dog suffocating. Another good thing about the mesh material and design is that your dog can see through the holes. He won't get bored as he is able to see his surroundings even from the inside. If you have a claustrophobic dog, this is the perfect bag for them. Mine was, but he's perfectly fine with the backpack.
This is also great for Brachycephalic dogs – pooches that have flat faces and short noses like Pugs, Chihuahuas and Shih Tzus. Such dog breeds are prone to airway issues why makes it very important that the carrier bag you're going to buy for them is really breathable.
The straps are adjustable to better fit the wearer and to keep the bag from slipping in your shoulders. The bag is strong enough to handle the weight of your dog. By choosing the right size for your pooch, your dog will feel comfortable at all times.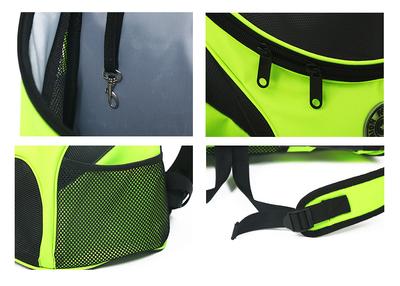 Click here to see more of the cute and functional DOG CARRIER BACKPACK BAGS!
The clipper is an excellent way to secure your dog. He can take a peak and put his head out without you having to worry if they will fall or not. It has two side pockets where you can keep essentials like dog food, water bottle, and treats. Your dog is kept safe and secure at all times while inside the carrier backpack while keeping his essentials close for quick breaks.
The fact that it was designed as a backpack makes it even more appealing. You get to carry your dog effortlessly. The weight is equally distributed on your shoulders. Unlike other carriers where you only have one strap to wear it, DogBlabShop's Dog Carrier Backpack Bags won't hurt you even if you use it for a long period of time. This makes it easier for you to carry your dog handsfree. You can enjoy exploring and traveling with your pooch safely tucked in inside the bag for many hours without hurting your shoulders and affecting your gait.
Last but not the least, the overall look of the bag. These Dog Carrier Backpack Bags are very easy on the eyes whichever angle you look at them. These bags look so trendy that it could very well be part of your daily OOTD! The colors are vibrant which makes them stand out from the crowd. You might as well be visible at night with just a little bit light shone on the bag.
No matter which color and size you choose, you're guaranteed to receive a beautiful bag that is functional, breathable and safe for your favorite canine.
Disadvantages of the DogBlabShop's Dog Carrier Backpack Bags
It's not free. But that doesn't mean it is pricey either. Considering the style, quality, functionality, and features, it is actually very affordable.
Conclusion
If you want a carrier bag for your pet dog or cat, and you don't mind wearing backpacks, this is for you. It is safe, practical (very affordable if you ask me), quality is superb, the style is cool and the overall look is Instagram-worthy. It's cute, it's functional and comfortable. When it comes to comfort, style and of course pet safety, this bag has it all. You can wear it with your dog on your back, or upfront. Is it worth it? Yes. Is it highly recommendable? Definitely. Do you need it? Of course! Every dog or cat owner and their pets need a carrier they can rely on.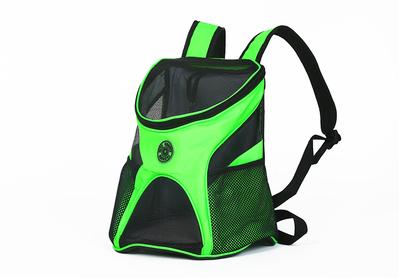 Click here for more info! You know you need this Dog Carrier Backpack like all the other dog owners!
Subscribe To Our Mailing List Today