Chihuahua Named Lupita Conchita Made A Bang With Her Quinceañera!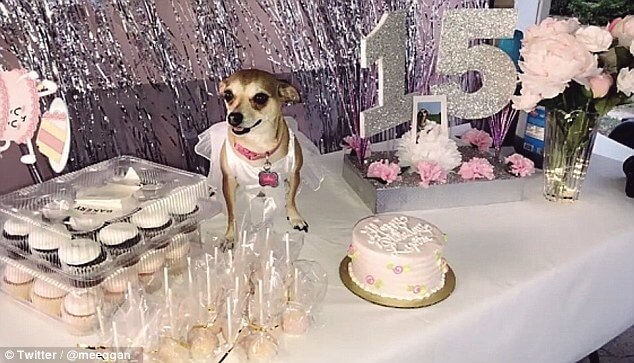 |
Chihuahuas are among the most popular dog breeds in the world.
A Chihuahua is a tiny dog with big round eyes, small snout and small body have huge personality that makes them loved by many. Their big persona makes up for their small built. They are awesome companions and loves their owners to death.
Recently, a cute Chihuahua went viral thanks to a post shared by Megan Sanchez in Twitter. Megan's cousin, Miranda Sanchez organized a birthday party for her pet Chihuahua named Lupita Conchita. Unlike other parties organized for dogs, Miranda gave Lupita a Latino-style quinceañera .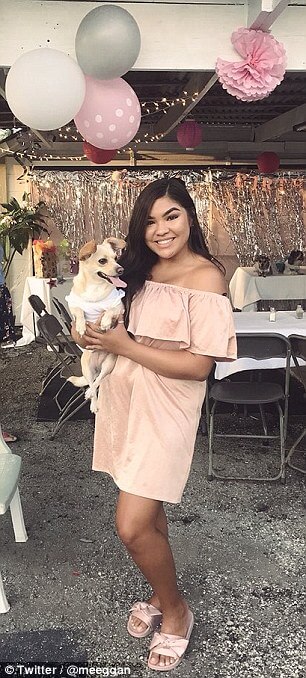 Image Sources: Megan Sanchez's Twitter, Daily Mail
A quinceañera is a Latino tradition that originated from two words. The first word is "quince" which meant fifteen while "anos" meant years.  The tradition is done to celebrate a girl's passage of womanhood and is celebrated every time a girl in the community turns 15.
The party is full of glitters, twinkly lights, silver streamers and pink and white decorations. Much like a traditional quinceañera, Lupita was seen sporting a gorgeous dress and tutu in white. She has her own cake while her giveaways are cupcakes and other goodies.
Her guest list includes 20 persons consisting of family and friends, plus 7 doggy friends of Lupita. They munched on barbeques as ribs are Lupita's favorite. The only difference? The celebrant is a cute Chihuahua.
According to Miranda, she rescued Lupita when it was only two weeks of age. She was certain that the poor Chihuahua suffered abuse after seeing her stranded in the middle of the road.
Miranda waited and opened her door, and then Lupita came to her as if asking for help. She knew right then and there that this dog needs her help, so she did just that and they have been together ever since.
Subscribe To Our Mailing List Today