Do You Like Labrador Puppies ? Then You Will Fall In Love With These Guys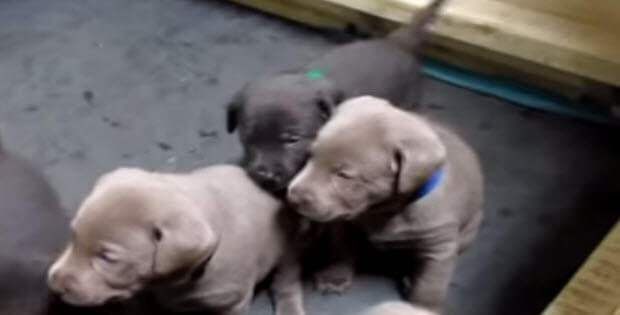 Silver & Charcoal Labrador Retriever Puppies. So small and so cute. Everybody loves them.
And it seems that when you pick them up, that they know that you love them and they behave accordingly, by making cute noises and licking your face and playing and cuddling.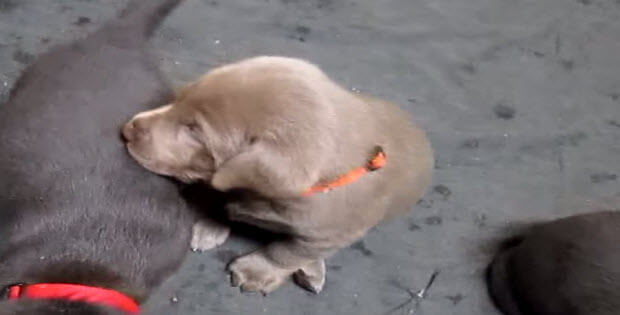 The only thing you have to make sure that they don't fall down because some of them are all over the place and you just need to try to make sure that they don't just jump off or slip out.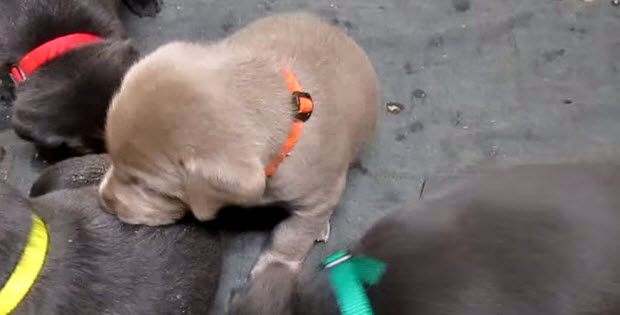 So it is best if you sit down with them until you know which little guy is jumpy and can slip out.
Click to the next page to watch silver Labrdors puppies and black Labrador puppies in action…
Subscribe To Our Mailing List Today