Yellow Labrador Puppy – Newest Member Of Today's Show!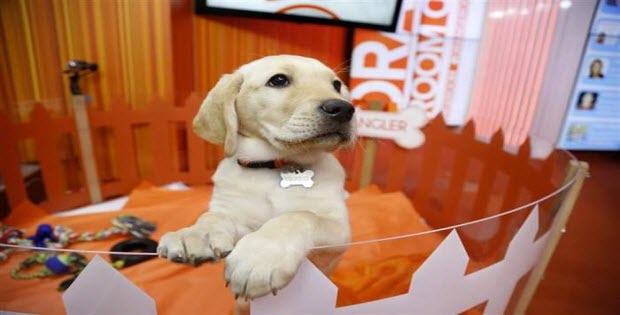 |
This cute Labrador puppy is the newest member of Today's show – in training.
Having him on set seems to be a lot of fun for the puppy and the crew. Puppy meets lots of celebrities and he is being hugged and carried around a lot because, well he is very cute.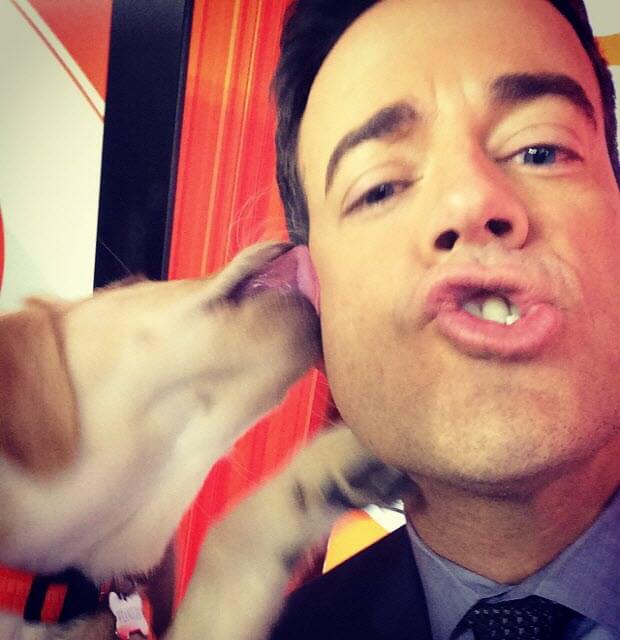 source: photo
One of his morning routines – Breakfast with his brother Vince.
Wrangler, a Yellow Labrador, is the newest member of the TODAY family. Our Puppy with a Purpose joined us in January, and he's in training to become a guide dog through Guiding Eyes for the Blind, a New York nonprofit organization. As he gets trained, you can find him here in the TODAY studio every morning, where he's learning important social skills that will be critical for his job! Here, he shares his morning routine. Source: Today
Part of his daily routine is to come to the set of TODAY Show and interact with lots of people.
Click to the next page the rest of the story…
Subscribe To Our Mailing List Today