Poor Blind Pooch "Christmas" Was Rescued From Cold Well Where He Spent One Month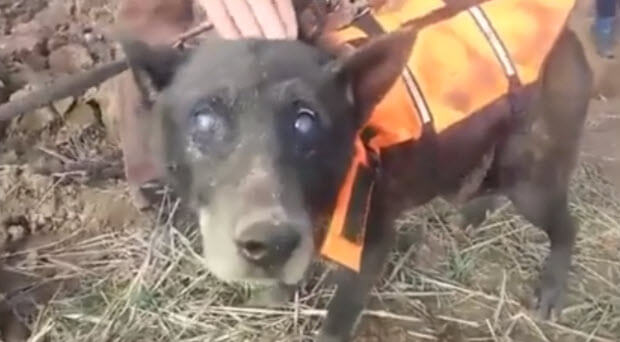 There are so many dedicated animal loving people all around the world that sacrifice their time, money and sometime lives to accomplish what they feel is very important.
These guys are a great example of that they drove cross country in Bosnia to save this poor blind pooch from a well. This poor dog was there for a month and the only reason he was able to survive is because local kids threw him food into the well to keep him alive. It is unbelievable that he was able to survive down there in cold and moist. He is a true fighter. What kept him going? What kept him alive and what didn't let him just give up and perish? This dog has an amazing spirit and we should use him as an example, that no matter what we should try to feel happy and make our life and lives of people around us better. This poor blind dog is richer than a lot of people that have "everything" in their lives but don't appreciate it.  This blind dog showed that being blind and in a wet, cold well for a month with nobody around  is not the end of the world and that life is worth living no matter what. In conclusion, just want to say to everyone: "Be thankful for what and who you have in your lives, be happy with what you have, and hope for what you lack".
Happy Holidays!
"Christmas" is finally out of the hole, where he spent a month…


Dog named "Christmas"  finally out and even though he can't see the faces he can feel the positive energy and happiness that everyone feel for him…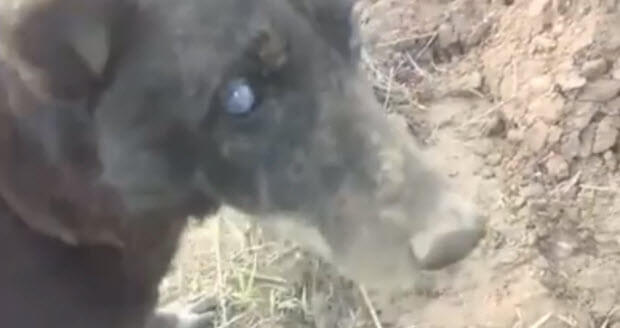 Click to The Next Page To Read More and To Watch The Video...
Subscribe To Our Mailing List Today