The Story of Murray – A Dog Rescued From The Dead Dog Beach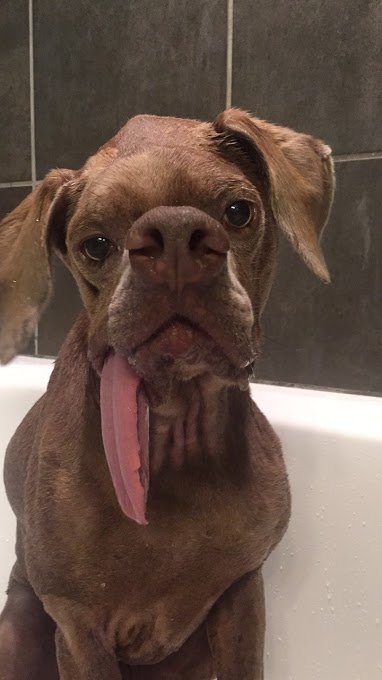 |
Will you find it in your heart to rescue and foster a pet as genuine as this dog?
It's almost daily that we get to come across news where people who are pet owners abuse, neglect, hurt or even dump their pet dogs once they feel they no longer want to take care of these poor dogs. It's always devastating to find stories of dogs who are unfortunate enough to find themselves an owner who basically has no love and care for them. I mean, why would anyone dare get a dog of their own and won't even bother to take time and show love and care for such animals? Whatever happened to dogs are a man's best friend?
You may have seen stories going viral on the internet especially in social media where unwanted dogs are dumped in an infamous beach called Dead Dog Beach, located at Puerto Rico. People who have no heart for dogs come to this place and treats this as a dumpster spot for dogs. The dogs who are left alone here have no clean water and source of food and are left alone during the cold nights to look after themselves.
Playa Lucia is the real name of the beach now famously known as The Dead Dog Beach.
It was not meant to be placed where dogs are left alone – it used to be paradise for beachgoers and a perfect spot to relax, unwind and enjoy the beautiful sands and ocean. That was way before people started leaving their dogs in this once beautiful place.
It now serves as a dumping ground for neglected dogs who have nowhere else to go.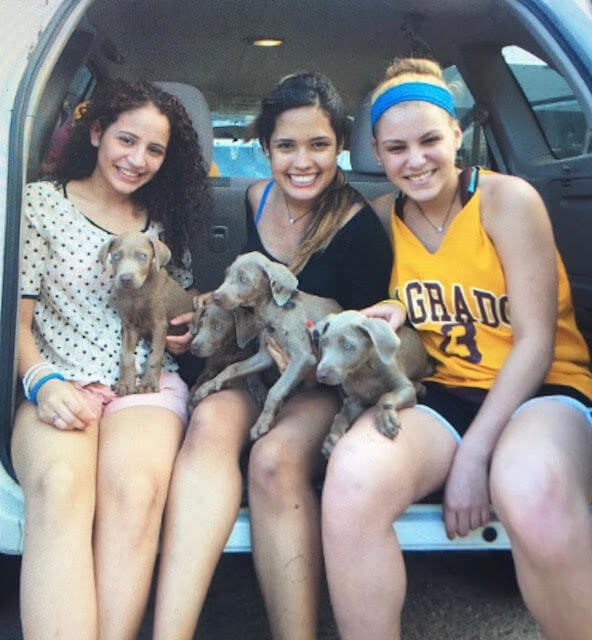 It was here that a rescue dog named Murray and three of his siblings were found. Nobody thought they were going to survive. Why? Because after being checked by a vet, they found out all four dogs have signs that match the symptoms of a deadly virus that attacks the nervous system of canines – the distemper.
The signs and symptoms of dog distemper include having a  high fever, watery discharge from nose and eyes, reddened eyes, lethargy, tiredness and even anorexia. In some cases, dogs might even experience vomiting, diarrhea and persistent coughing. This deadly disease can be acquired by dogs who were not properly vaccinated or had acquired bacterial infections in their respiratory or gastrointestinal systems which caused weak immune systems. Dogs can even get it if they are not immunized and came across carriers of the disease.
Murray and his siblings were only 12 weeks old – they are very young to experience such treatment and neglect from whoever their owner was. How can anyone eat and sleep knowing they have dumped their dogs, not to mention puppies out in the wild?
Subscribe To Our Mailing List Today