This Cute Puppy Is Playing Piano And It Is Absolutely Adorable!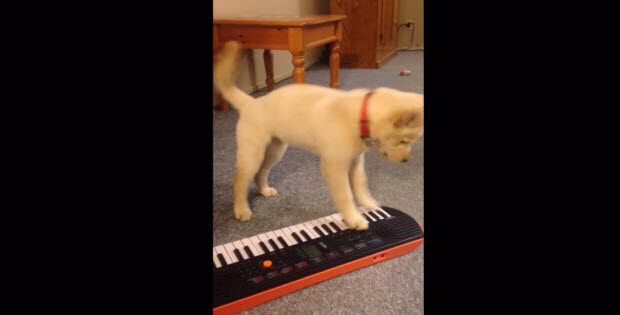 Have you seen this cute puppy playing the  piano ? Don't expect anything out of the ordinary, he is just practicing…but looks promising.
And while he is doing it, it looks amazingly cute. Just watch him jump up and down attacking the musical instrument. This dog knows how to make an impression. He takes short breaks between in between to brainstorm and to catch his breath… And then back to composing.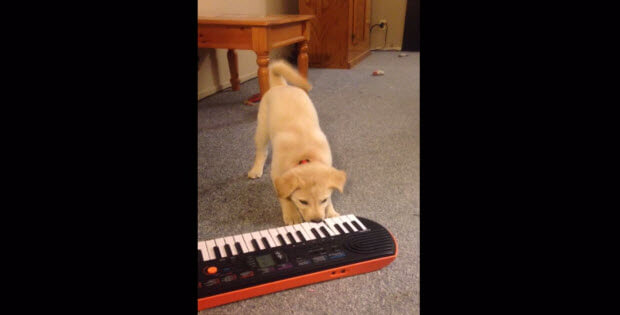 Subscribe To Our Mailing List Today