When She Was Asked To Come Over Early To A Christmas Party She Had No Clue She is Getting Lab Puppy As A Gift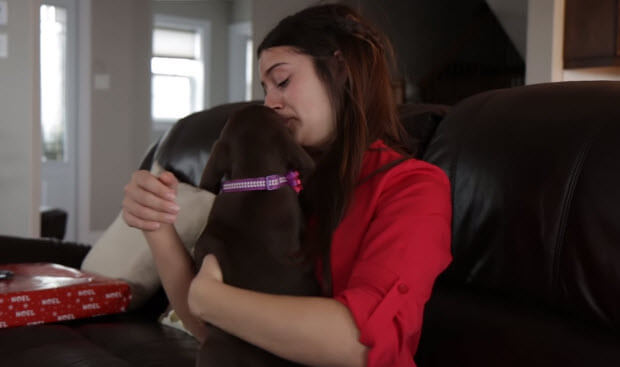 She Came Over to Her Boyfriend's House To Get Her Christmas Gift Early She Had No Idea That It Will Be Something She Dreamed About.
She was probably wondering what it could be, but she could have never expect such a sweet and warm present, that can hug and kiss. This cute choc lab puppy was thrilled to see her new owner. Daisy is a little puppy and she will love back anybody that will give her love. She is small and cuddly and irresistible. She loves to play and explore and the neat house that you will see in the video will probably be a mess on occasions. But it is all good – she is learning and it is Christmas.
This cutie is coming home and it is super exciting!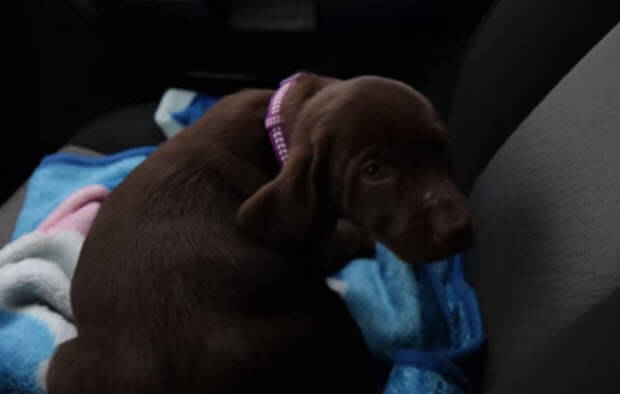 On the way home! Puppy is resting on the passenger seat.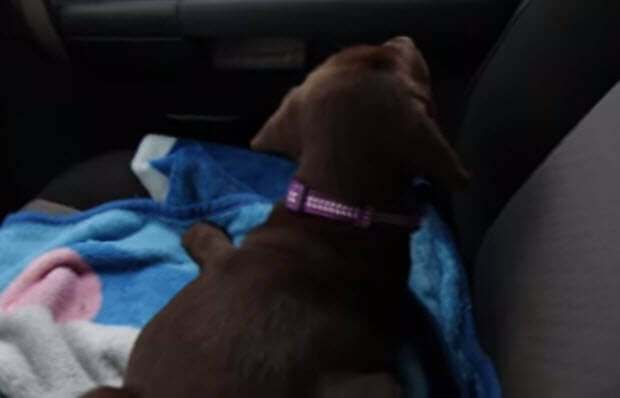 Click to the next page below to read more and to watch this cute video…
Subscribe To Our Mailing List Today