Labrador Retriever and Baby – Partners In Crime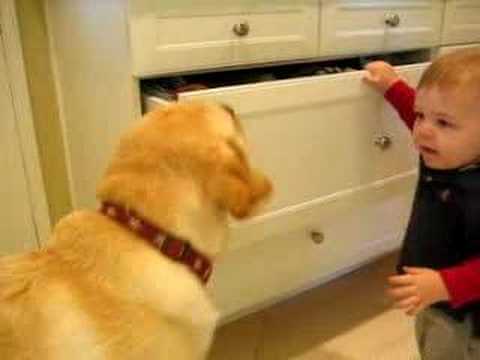 This is so cute to watch adorable baby playing with White Labrador Dog.
They are adorable together. The little baby boy found dog's drawer in the kitchen that he finally can reach into.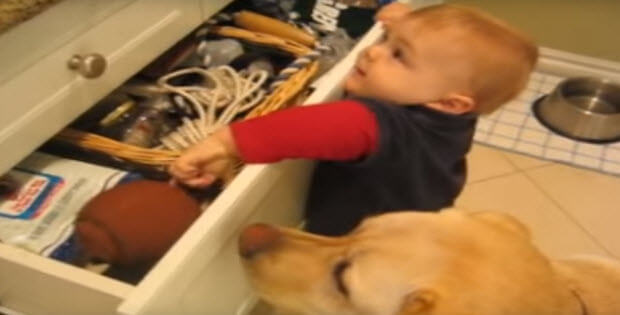 Without knowing what it is, he pulled out dog's favorite toy squeaky ball. As soon as that toy hit the floor and made sound the lovable and cute Lab doggy showed up to see what has happened and to retrieve his favorite toy.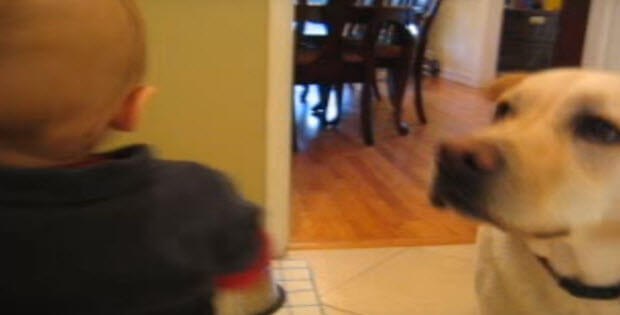 Baby boy is tiny, so he is not sure what to do with the toy or the dog. You gonna love watching these two guys playing.
Click to the next page to watch this cute guys playing…
Subscribe To Our Mailing List Today