THESE HUGE DOGS LOVE SMALL BABIES AND CAN'T LEAVE ANYBODY INDIFFERENT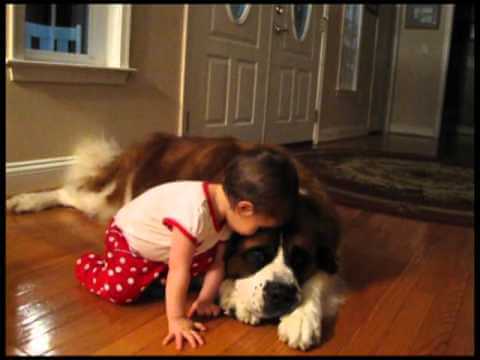 When it comes to family and babies… St. Bernard are great giant dogs. Saints is not your exercise buddy. They need to be in a cooler environment – air conditioned house or shade.  This is an amazing video of baby and her family St. Bernard. Baby seems to love the dog and the dog can never get enough attention.
Enjoy this cute little video.
Subscribe To Our Mailing List Today
Subscribe To Our Mailing List Today
Related Posts