These Labrador Puppies Running For Dinner Will Make You Want To Get Another Lab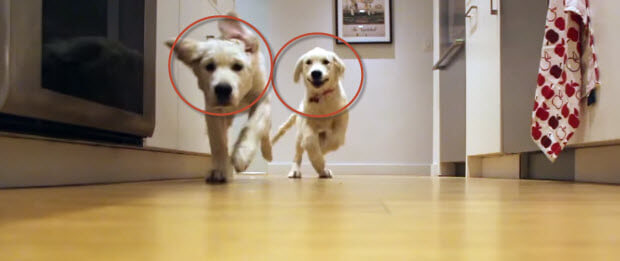 Awesome Time-Lapse Style Video Shot Of Labrador Puppies Running For Dinner.

May make you feel nostalgic…that is how I felt. But the good thing you can always go and get another lab puppy to compliment your other Labs. This is awesome video, that starts as  two labrador puppies are running for dinner, and almost hitting corners, walls and floor. And as time passes you can see the same run at a different stage of their life time. It is incredibly nostalgic and same as if you would feel with your kids with dogs you feel the same way, as if they are your real kids. You feel responsible, proud and of course at times nostalgic.  Watch this amazing video it gives you some great ideas what you can do with your best friend.
Click to the next page to watch this amazing video…
Subscribe To Our Mailing List Today