WHEN YOU SEE THIS BLACK LABRADOR RETRIEVER TRYING TO SWIM IN A BATH TUB YOU WILL THINK IT IS AWESOME AND FUNNY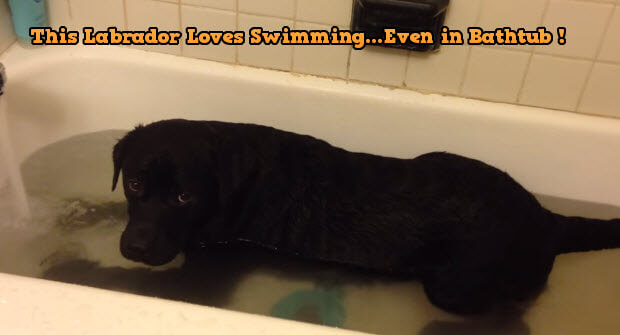 Actually most Labs will love to take a bath. Because generally speaking Labradors love water.
This cute Labrador is no exception to the rule. But what is particularly funny about him is the fact that while in a bath tub he is trying to swim. You will see exactly what I am talking about when you watch the video. But he is trying to make the swimming motion with his front paws while standing up and it is so funny, adorable and cute at the same time.
Taking a break before taking another swim… 🙂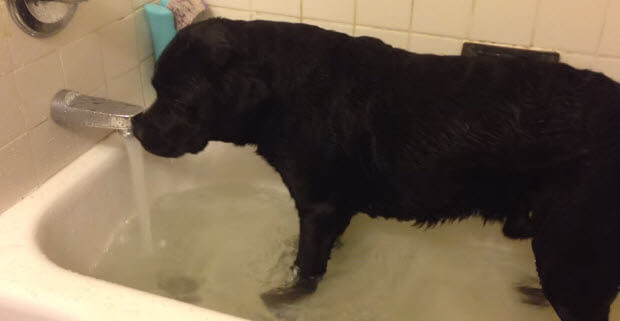 Swimming again… 🙂 LOL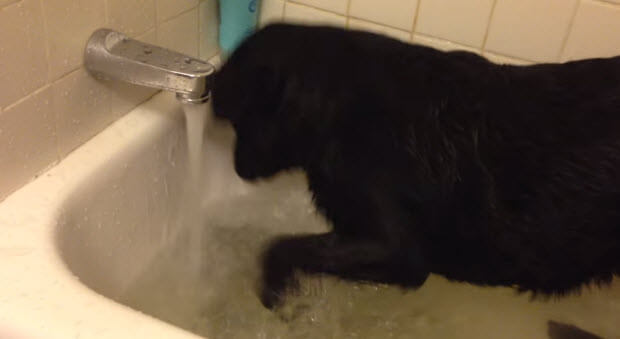 Click to The Next Page To Read More and To Watch The Video...
Subscribe To Our Mailing List Today