Brooks Family is Doing Something Amazing With Labradors – Something That Helps People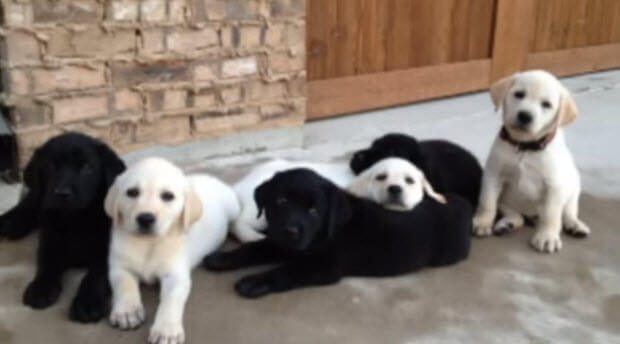 This family is doing what they love, a very noble thing. They raise service Labradors.

The whole Brooks family is involved in their family business, all 6 children and parents. They all love Labradors and the job of working with dogs isn't really a job to them because they love it so much and because of how rewarding it is to help other people. They raise service Lab dogs of all colors, for people with diabetes. These dogs are capable of detecting drops in blood sugar and alert their owner before the owner realized it him/herself but at that time it might already be too late and the person can just pass out. To avoid situations like this and to have a more fulfilling life, service Labradors bring to their owners with the help of Brooks family. Labradors are awesome in this regard and Brooks family started their business by breeding Labradors and slowly transitioned to the better pedigree dogs that are better able to fulfill the duties of service dogs, which is amazing.
Click to the next page to watch the awesome video with service Labrador dogs and Brooks family…
Subscribe To Our Mailing List Today