THE LION IS READY TO JUMP! AND SOME PEOPLE ARE JUST CLUELESS!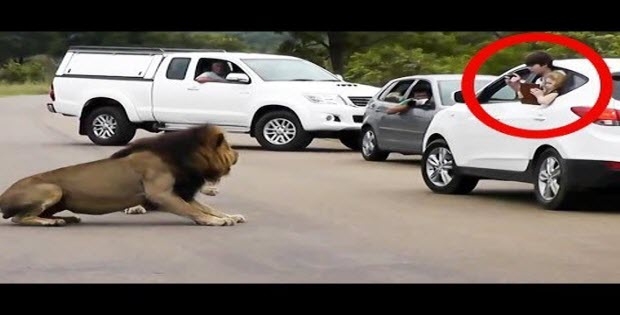 What happens next will make you cringe and think twice about going on Safari…!
Have you ever gone on a safari or visited one of the drive-through zoos? If you have you will love this!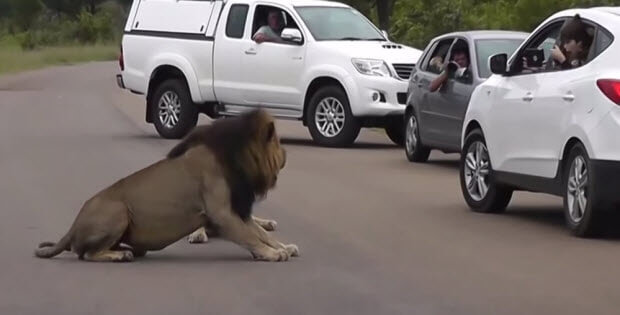 Just watch how face impression of the guy in the white SUV changes as lion prepares to jump and leans forward and how he tries to retreat inside the car.
Subscribe To Our Mailing List Today