CUTENESS OVERLOAD – ADORABLE PUPPY WITH CUTE LITTLE BABY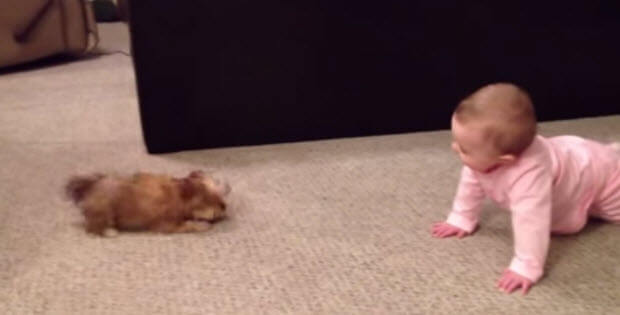 This baby is only months old but she already has everything figured out.
She seems to be able to communicate with family puppy. This cute dog is not a Labrador but seems to be incredibly good with the little girl.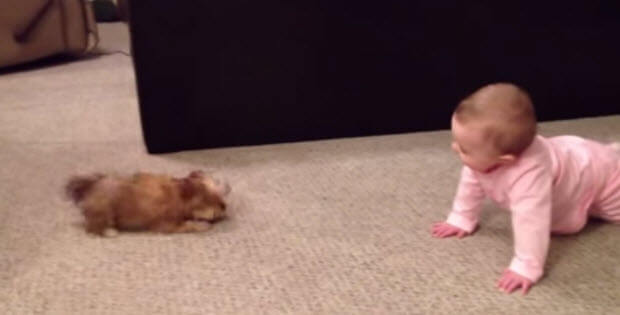 It is still up for debate who speaks which language, some say that baby, is too small to figure things out so it is actually puppy that figured out how to "baby" talk. Dogs are very capable as you know…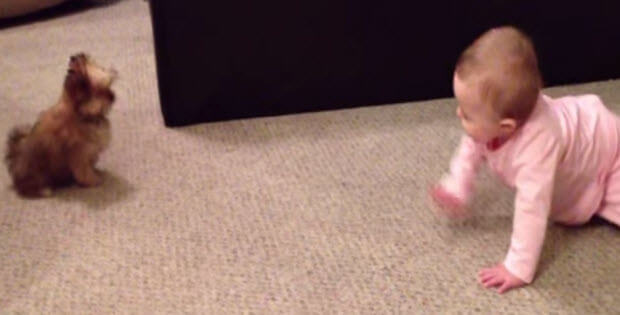 Their interaction is so adorable you will find a hard time figuring out who you like more the little doggy or a cute baby.
Subscribe To Our Mailing List Today