Little Girl Plays A Vet And The Dog Is Doing The Sweetest Thing Ever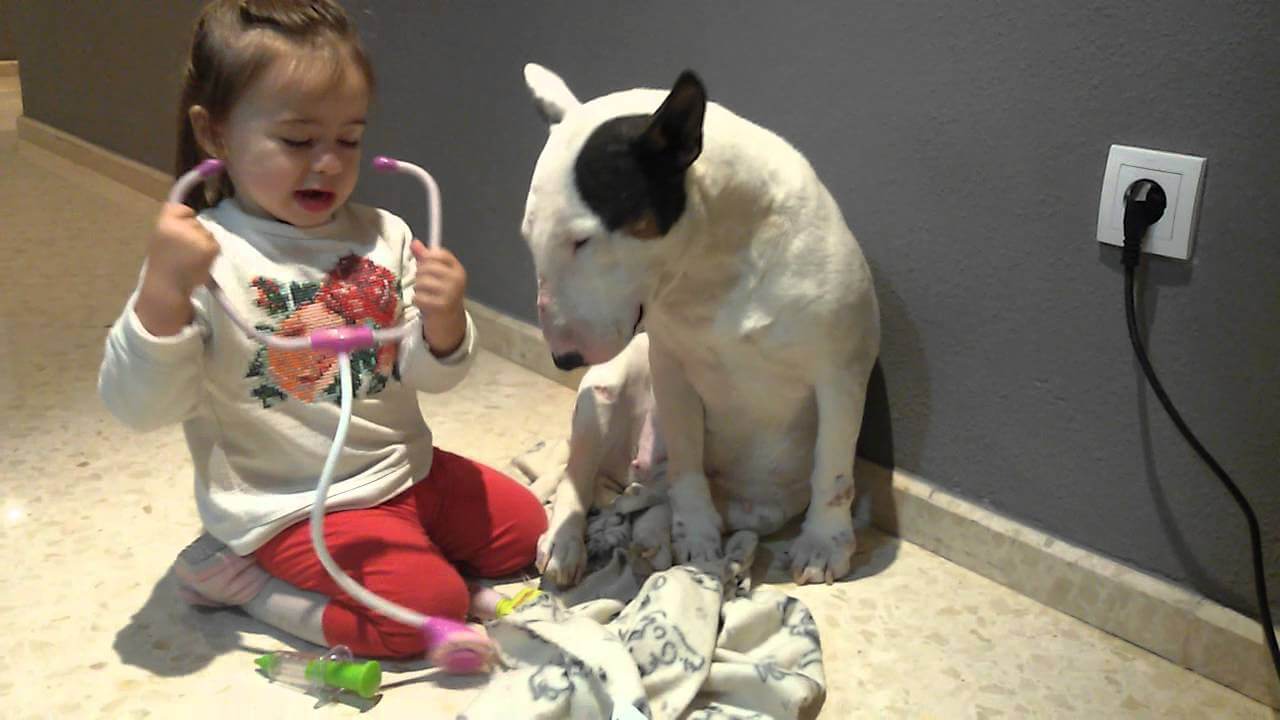 |
Pet love…If you have ever owned a Bull Terrier, then you know its love for everything.
It can stampede to lick you and show its love to every creature he/she comes across. In fact, it can even win over your cats that hate dogs. In the video, it is evident that the dog has a kind heart and cannot even hurt a fly. This is all about the trust and love you get into a creature. In the end, it is what you get back.
In this video, Bully is wonderful and relaxed. The dog looks a bit miserable (probably because it is tired), the young angel was delicate and sweet to the dog. Unlike the majority of children that abuse poor animals like sleeping on them and such like as the parent records the abuse.

The video shows how an adorable little kid is playing doctor with lovely Bull Terrier Pup. The little girl is armed with medical tools and ready to offer her dog a thorough examination. The 'young doctor' ensures there is no stone left unturned as she examines her patient. She starts by giving a 'vaccine' on the toes. Two successful ones to be exact.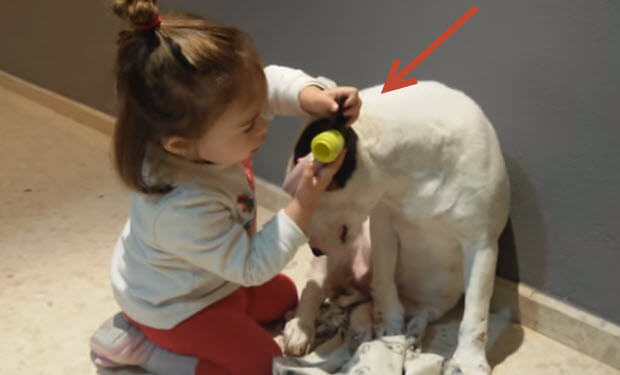 Subscribe To Our Mailing List Today