Nobody Expected 3 Stray Dogs To Do This. What They Did When A Suicide Bomber Approached Is Unimaginable!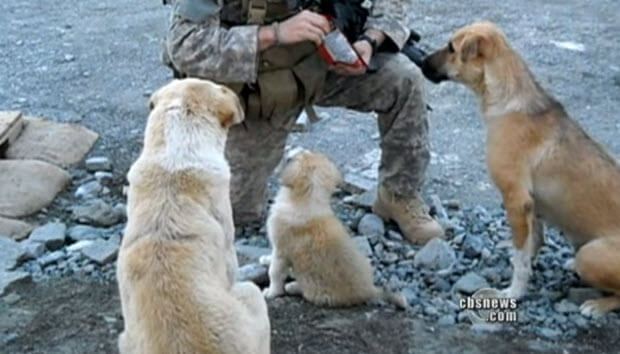 Dogs and Soldiers: Heroes and Friends
When Sgt. Chris Duke was serving in Afghanistan he proved once again that a dog can truly be man's best friend.
Though surrounded by the rest of his unit, he often felt lonely and was homesick for his loved ones at home. Thankfully, from him at the rest of his troop, three stray dogs named Sasha, Target, and Rufus made his barracks their home. They offered comfort, peace, love, and most of all hope to the soldiers stationed there. Not only did they provide these things, but on February 9th, 2010 the dogs even saved their lives. A suicide bomber made an attempt to destroy their equipment and all 50 men inside the barracks, but the units' protective new furry friends were not about to let that happen. Sasha, Target, and Rufus noticed the bomber and their barking caused the bomber to blow himself up before he could cause harm to any of the soldiers. Sasha was so severely injured in the attack of the suicide bomber that she had to be put down. But Target and Rufus were thankfully nursed back to health. Sgt. Duke returned home a month later, but sadly the dogs had to stay behind.
Sgt. Duke was worried that the next unit to come in would not want the dogs around and that they would not be provided with the love, care, and attention that his unit was able to give them. He felt that he owed Target and Rufus his life and wanted to provide them with a home here in the United States. CBS News covered the story and later a clip of the story was posted to YouTube under the name "Sgt. Reunites with Hero Dog". The title says it all- Sgt. Duke decided he would stop at nothing until Target and Rufus were brought to him so that he could love and take care of them.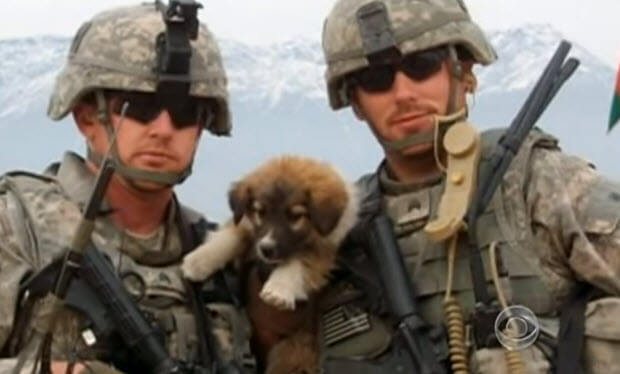 Subscribe To Our Mailing List Today