Here Are Some of the Reasons Why Pet Owners Are Head Over Heels Over These Custom-engraved Pendant Necklaces!!!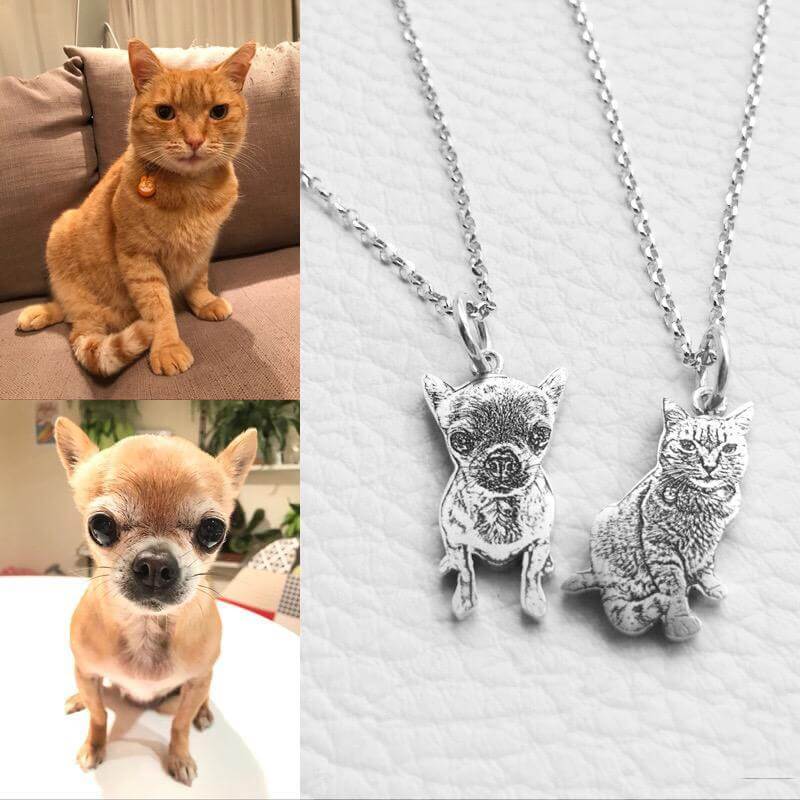 |
Possibly one of the best customizable gift idea for dog and cat lovers. These are the words you'll probably say once you get a glimpse of this CUSTOMIZED PHOTO ENGRAVING SILVER PENDANT NECKLACES FOR WOMEN.
When it comes to our pets, we do everything to make them happy, and most of the time, they become the center of our universe. What better way to show off your love for your favorite pet than have a customized piece of jewelry you can wear around your neck?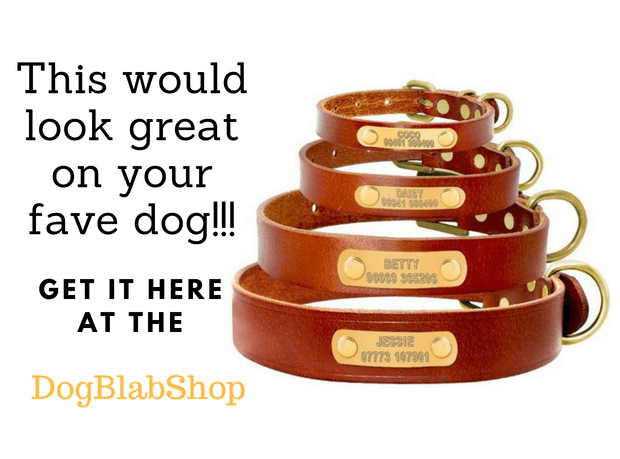 If you're looking for a very special gift to a dog owner or lover, then this, by far is the thing you can gift them. As they always say, jewelries are always the best gifts because of many reasons. They can dress you up, match your style and give that extra something to complete your outfit. It can last long – years even if it's durable and rust-resistant. Jewelries are often given to a person you are close to – someone who's really special.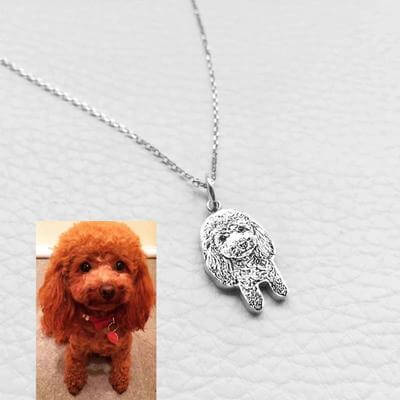 Want your very own necklace like this one? More info here!
Let's talk about this CUSTOMIZED PHOTO ENGRAVING SILVER PENDANT NECKLACES FOR WOMEN. First, the necklace itself. It is made up of high-quality 925 Sterling Silver which makes it a durable piece of jewelry that is also rust-resistant. The great thing about 925 Sterling Silver is that it is incredibly durable and hypoallergenic so you with sensitive skin can wear it without worries.
The ball chain of the necklace has a really pretty color, making it standout every time you wear it. As for the pendant, it is an incredible work of art. The intricate details of the pendant make it a crowd favorite. The engraving is really mesmerizing, and can accentuate the special features of your dog. Be it a cat or dog, they can really deliver. In order to achieve the best results, one just needs to provide a high-quality photo of the pet you wanted to have as the pendant.
If you happen to be a dog lover, then this is the perfect necklace for you. Not only will you have something to remind you of your dog, but at the same time, get to have a souvenir that will last for a very long time.
Yes, many can have the same breed of dog, but each has their own personality. The fact you'll be giving a photo of your dog or your friend's dog and have them engrave it into a pendant necklace already makes it unique. It may look like another person's dog, but that is your dog engraved right there on a special pendant, hanging on a chain around your neck.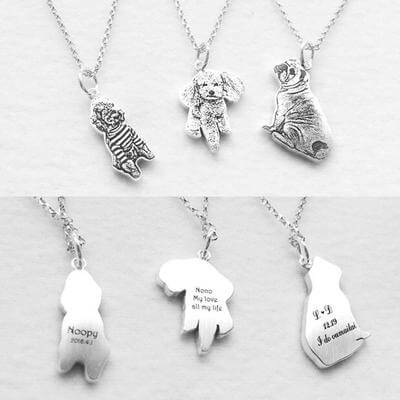 More details here for the CUSTOMIZED PHOTO ENGRAVING SILVER PENDANT NECKLACES FOR WOMEN!
What else is there to say about this dazzling necklace? Have something engraved on the back of the pendant. It could be the name of your pet, a special message for your dog, with special dates and so on and so forth.
Let's see what buyers had to say about this pendant necklace…
The pendant necklace, as a whole, is one jewelry every dog lover and owner would love to have. The design is customized and engraved beautifully. The materials used are of the best quality Sterling Silver, making it long-lasting. The price is very much worth it, but with the value you get, it could have been worth a lot more.
The downside? Maybe the shipping time. If you're not very keen on waiting, then you'll be better off finding a storefront to have your necklace custom made. However, by buying your CUSTOMIZED PHOTO ENGRAVING SILVER PENDANT NECKLACES FOR WOMEN online at the DogBlabShop, you save time and effort. With the quality, price and style you get, the waiting time will always be worth the wait.
In conclusion, the CUSTOMIZED PHOTO ENGRAVING SILVER PENDANT NECKLACES FOR WOMEN is the best pendant necklace gift idea for anyone with a favorite dog. There is nothing to "unlike" about this necklace. Is it worth it? Yes. Do we recommend it? Very much. Do you need it? Most probably yes!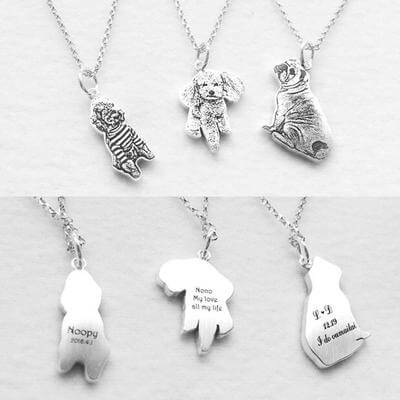 Want your own pet engraved with a message at the back? Check out how here!
Subscribe To Our Mailing List Today