YOU WILL IMMENSELY ENJOY THIS SENSATIONAL, MIND-BLOWING SCENERY WITH LABRADOR RETRIEVERS SWIMMING IN THE CREEK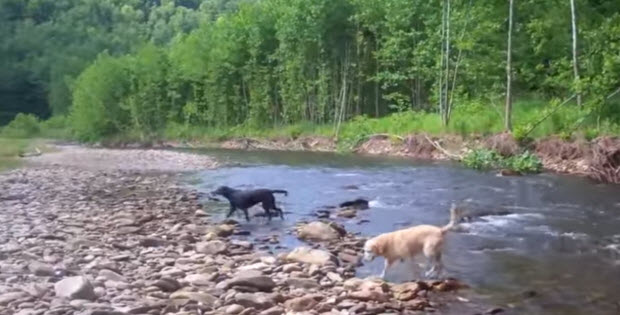 This place looks so amazing that I wanted to just find out where it is and just go there for the weekend.
Will talk to my wife and maybe we will actually do just that this weekend.
You will love this video for a few reasons – it is so uplifting, because of the beauty of the nature as well as the contagious mood of the dogs playing and running around and enjoying the swim in the creek.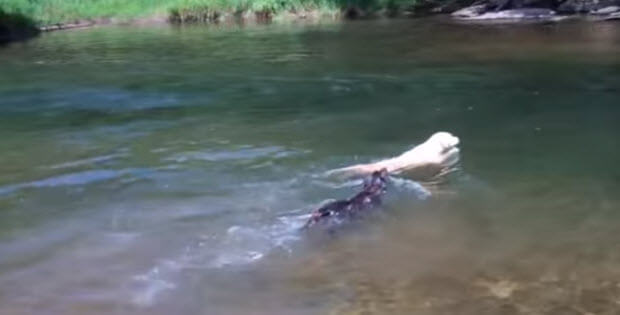 The water is crystal clear and Labradors are having a blast.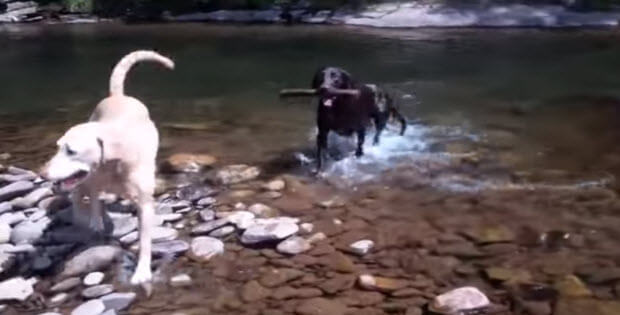 And it seems that their owner does to, he brought the mask and diving together with them.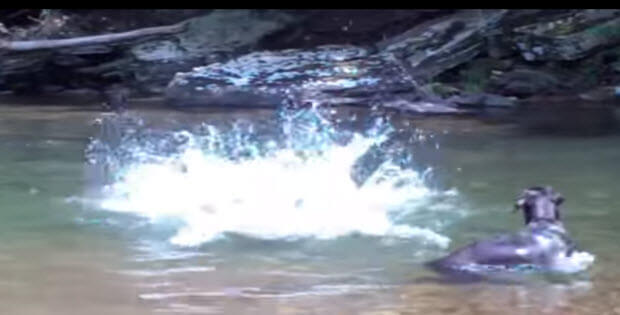 You will be mesmerized by the beautiful trees, grass and fresh air, for that last part you will have to use a little bit of your imagination. But it is just simply divine.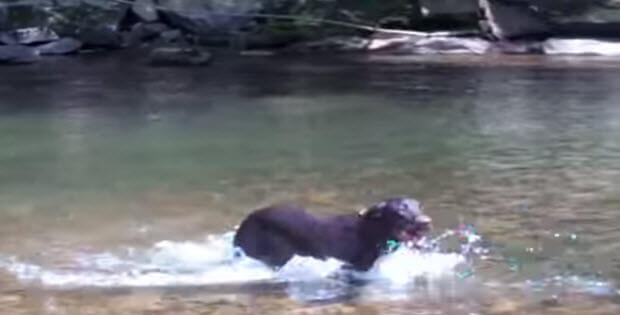 The brown young Lab pup was going nuts enjoying this uplifting outdoors and his yellow Labrador friend was keeping him company.
Click to the next page to watch this wonderful video…
Subscribe To Our Mailing List Today