Just When Family Thought They Can Eat This Lobster Their GSD Does This…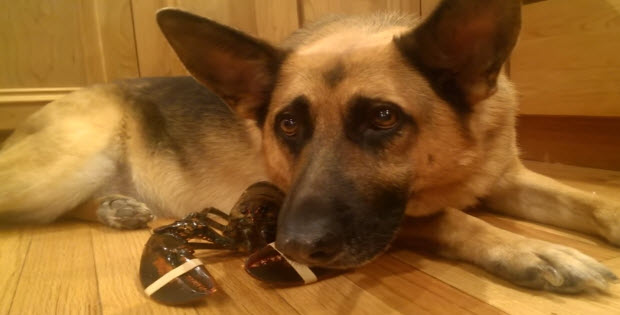 They Thought She Would Eat Him, but Then This Happened
Two unlikely friends developed a bond that no one expected. Sami, the German shepherd, wasn't enjoying the dinner the family picked out. When the family was preparing their lobster to be cooked, they noticed that a bond between Sammy, and the lobster had occurred.
Unlikely Friends
After checking out the lobster and learning more about it, Sami decided she was going to stand by its side and protect it from her family. With squeals and a sad look in her eyes, she kept everyone from touching the lobster by protecting it with her head and front legs.
Two species that you would have taken as enemies, with Sami on the prowl for a great meal, turned out to be the best of friends. Her sibling dog, a Pit bull seemed unsure of what was going on. Sammy did show her teeth when the Pit bull came near the lobster to let her know it wasn't something to be messed with.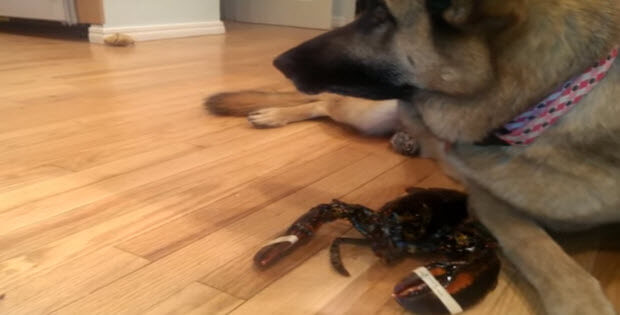 Protecting Her Meal?
Some beg to differ and think that Sami was just protecting a meal she thought to be hers. You can clearly see a few times when she would lick and nibble at the lobster. And at the very end, she was determined to grab it back, even jumping to bite it out of her owner's hand.
Many people, however, assume that Sami just has a wonderful motherly instinct and were protecting what she viewed to be her pup from harm. No matter what Sami's thoughts were with this lobster, this is definitely one cute video that shows how emotional dogs can get. It's hard not to see the sadness which consumes her eyes over this lobster.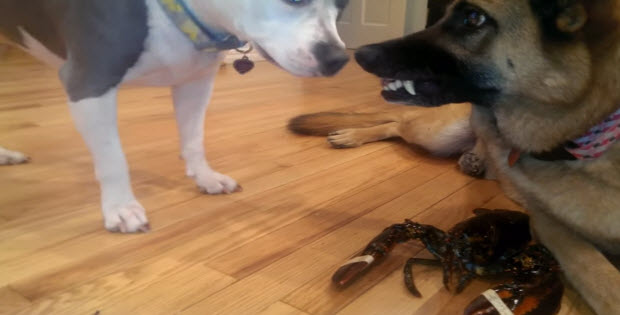 Click to the next page below to read more and to watch this amazing German Shepherd and Lobster video..
Subscribe To Our Mailing List Today