ADORABLE – THIS LABRADOR GETS HIS TOWEL FROM THE CLOSET, BRINGS IT OUTSIDE AND JUMPS INTO THE POOL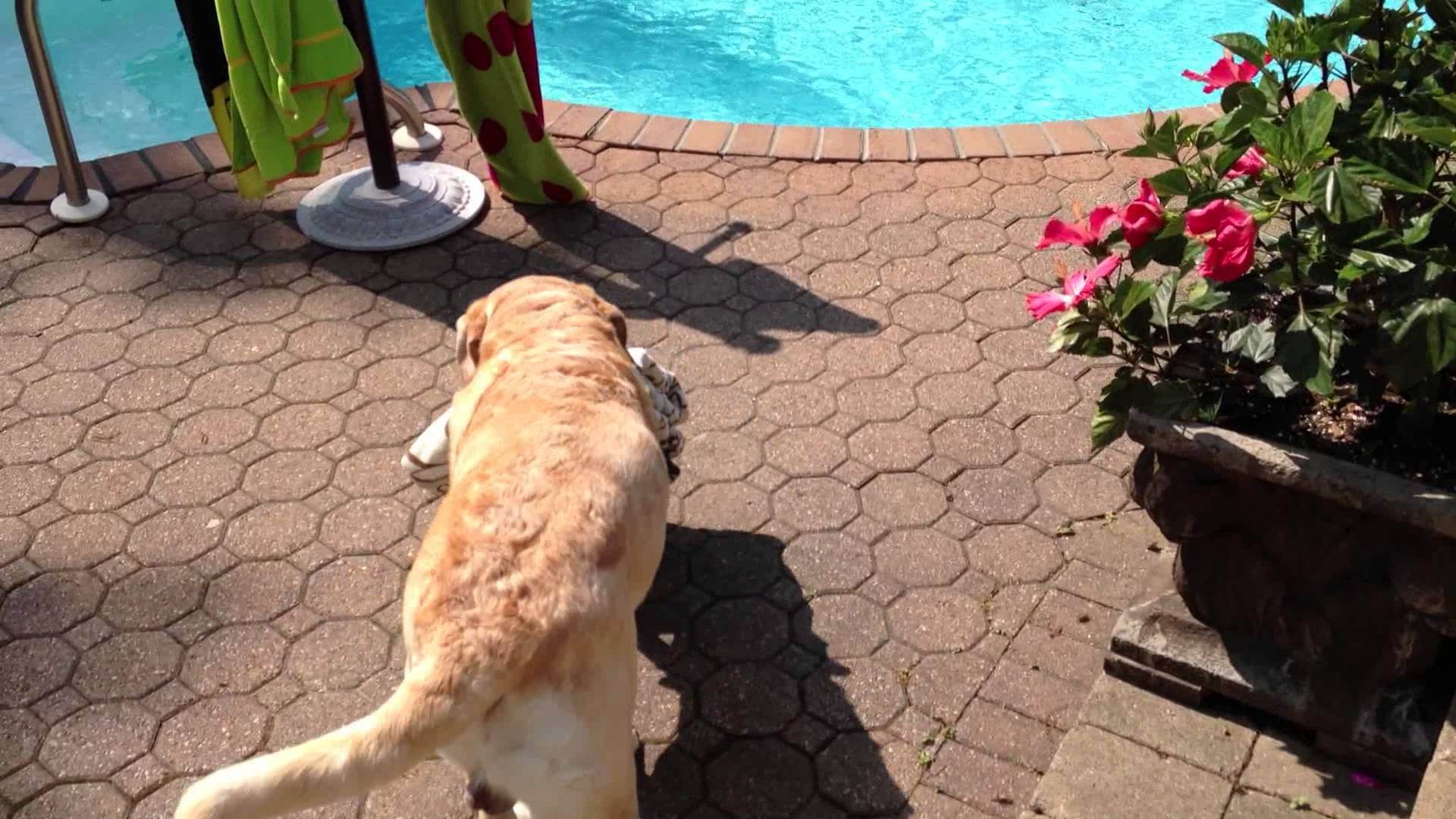 Very cute video of Labrador Retriever who can get his own beach towel take it outside them go swim into the poo. So adorable.
Cute pup knows the routine and loves it. His house has very pretty view and very nice pool.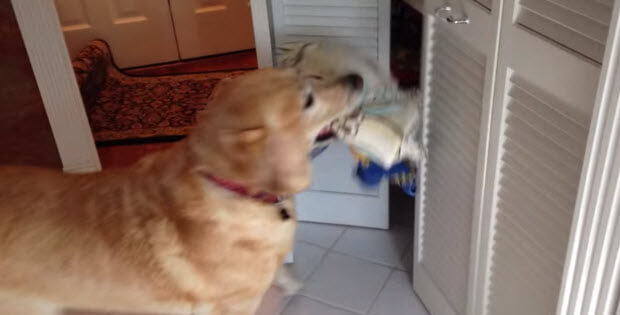 This cutie loves to swim and swimming is like a treat for performing extra tricks, like getting towels etc.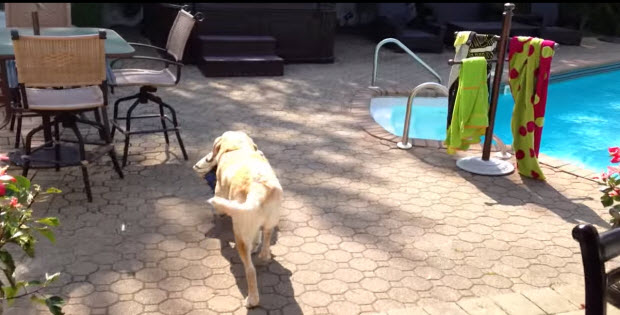 He probably would be willing to do more tricks if he would be asked in order to get into the cool pool water on a hot sunny day. 
You gonna love watching Labrador Retriever in this little video.
Click to the next page to watch this adorable Lab…
Subscribe To Our Mailing List Today