This Little Kitty Is Not Afraid Of Dogs!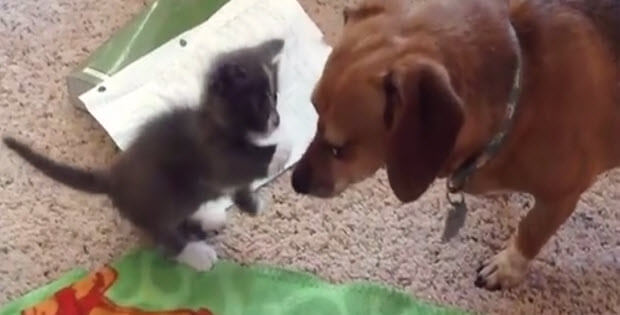 This  Cute Kitty is not afraid of this larger dog. He is very trusting and adorably cute.
The dog is behaving like an adult knowing that little one has no life experience. Wonder if the dog feels that kitty is also very cute….
Watch as this precious kitten reaches out and bonds with her new-found dog friend! Looks like she's definitely in safe hands.
Source: Adorable kitten bonds with much larger dog – Rumble
Subscribe To Our Mailing List Today