This Huge Labrador Playing With Tiny Min Pin Puppy Is Adorable…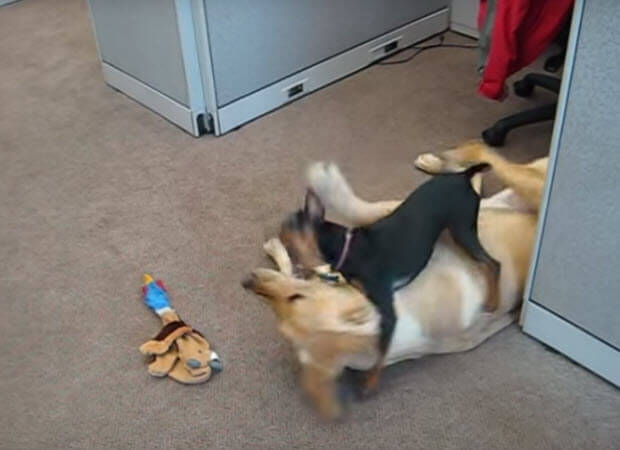 It Is Adorable To Watch This Huge Labrador Retriever Playing So Well With Such A Tiny Dog.
Min Pin is not afraid and seems to have a lot of fun with his big friend. Labrador is enjoying his little companion. They are jumping around and showing teeth to each other. It is very delightful to watch, because they are having so much fun.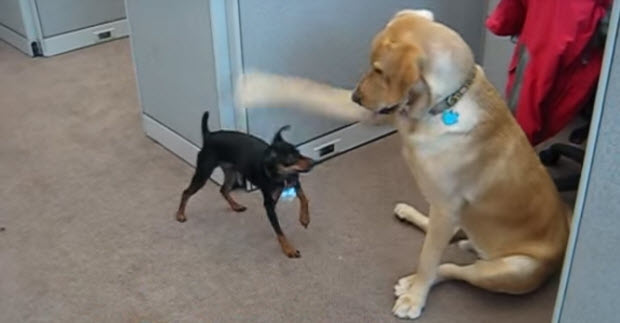 The video is counting "paws" it is adorable the way these two behave and you will understand exactly what we are talking about when you are watching this cute video.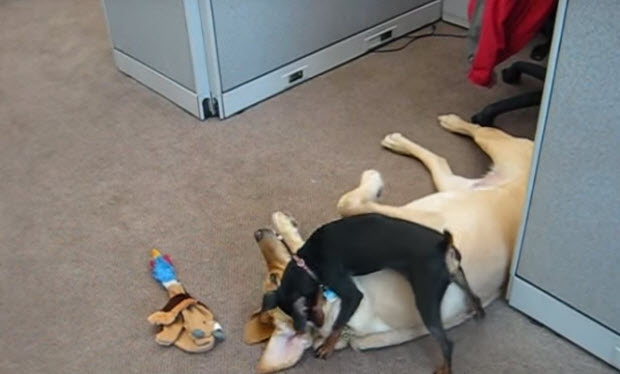 Click to the next page below to read more and to watch this cute labrador playing with Min Pin video…
Subscribe To Our Mailing List Today