This Yellow Labrador Can't Get Enough Of This Baby And It Is So Adorable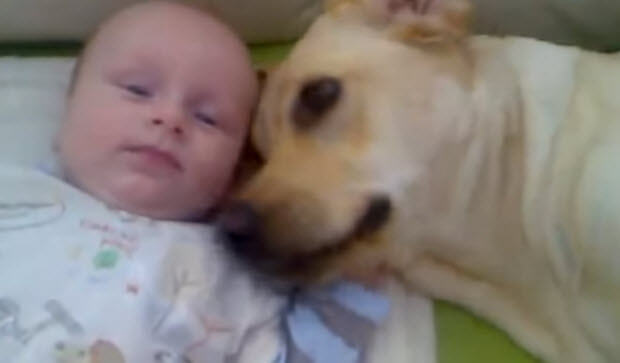 This Labrador Is Still Learning What He Can And Can't Do! He Obviously Loves This Little Baby.
They are forming a bond, even though baby is still too little he will also have to learn what he can and can not do. This is the cutest video of baby and labrador. Labrador still doesn't understand that baby is too little and he is trying very actively to get his attention, by licking his hands, pushing little fellow and trying to lick baby's face, but whoever is filming this cute video is there to also make sure that Lab behaves properly and learns what are the boundaries.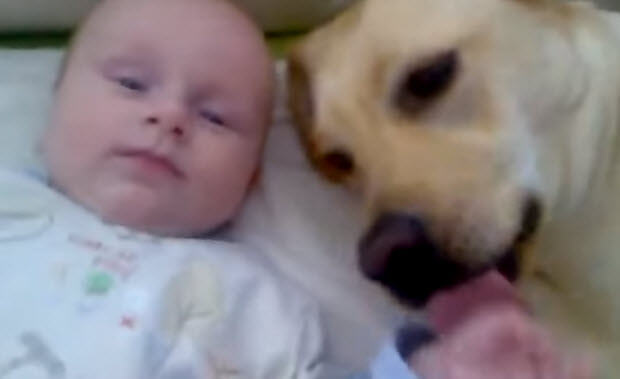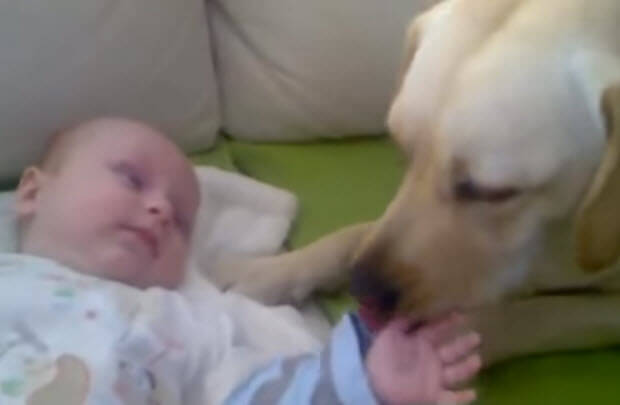 Click to the next page below to read more and watch this cute labrador with baby video…
Subscribe To Our Mailing List Today