Animal Hoarders Were Found By The Police In The Most Unexpected Place. Read The Story Here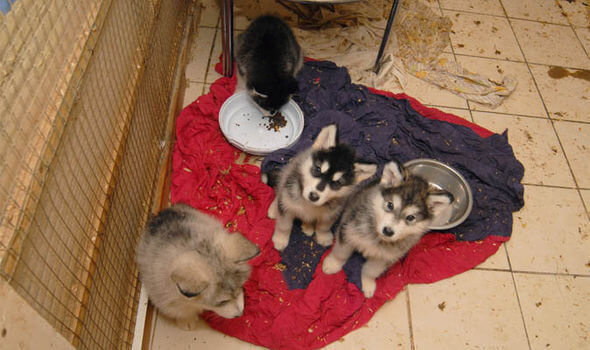 |
It is frustrating to see and hear news and stories abo
ut animal negligence and abuse, especially dogs. 

But the sad reality is this happened before and is still happening right now. We can hear such incidents reported daily. News of people maltreating and neglecting animals are everywhere on the internet.
The story you're about to read will tear your hearts to pieces. This will make you feel anger and disgust over the people involved in these horrendous acts.
Police officers were investigating a domestic dispute, only to find a gruesome discovery. What they found trapped in a "secret dungeon" will break your heart.
Prosecutors went to a Veterinary clinic in Leeds for a reported domestic violence. When they arrived at Army Vets, they met Veterinarian Gary Samuel and Rochelle McEwan. This is where the horrifying find
was revealed
.
Samuel proceeded to show a secret trap door hidden under a table and a rug.
The officers tried to explore the pitch black basement.

There they found twelve Siberian Husky Puppies and three cats. All appeared to be living in the filthy dungeon covered in urine and filth.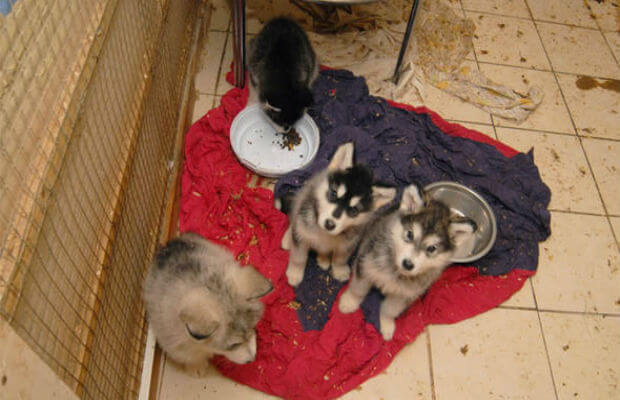 Samuel told the officers that McEwan, her partner, and assistant, has been collecting animals in a filthy basement for a long time now. Covered in total darkness, the poor animals were never fed nor taken care of, according to Samuel.
Image Sources: TheDodo
Image Credits: RSPCA
Subscribe To Our Mailing List Today