Three Dogs Reunite With Their Dad And One Of Them Will Touch Your Heart The Most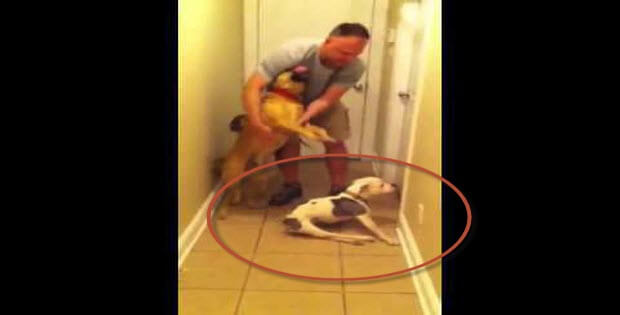 This is a very special family with very special dogs…
One of their dogs has a birth defect and was rescued from the animal shelter right before daddy was deployed to go to the army. The poor pup was very close to the daddy and took it very hard when he was gone.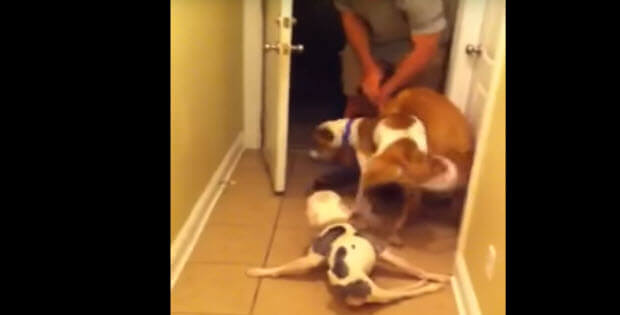 She normally doesn't treat anybody this way, because of the difficulty moving around but this time around no effort was spared, she dragged herself across the hallway to get to her dad.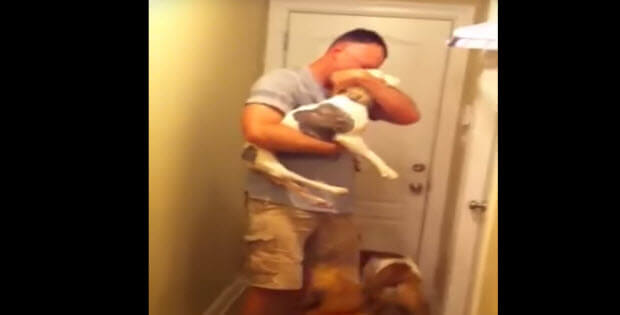 Dad developed a special bond with Emma and was extremely happy to see her and be able to pick her up and give her a hug.
Subscribe To Our Mailing List Today