When Kitten Attacks!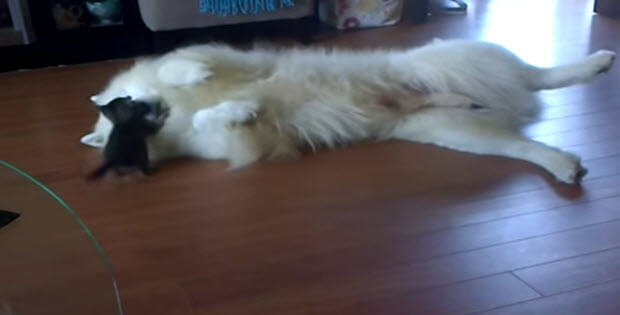 Dog ends up on the floor with his paws up in the air.
This "vicious" cat is relentless – never stops playing… And why should this little cat stop.
That is what he is supposed to do. Play and jump. And "attack" the poor dog.
The dog on the other hand already knows the drill.
And it seems that dog doesn't mind.
Watch this cute little video to see what happens next!

Subscribe To Our Mailing List Today