WILL YOU WANT TO DO THE SAME WHEN YOU SEE IT ?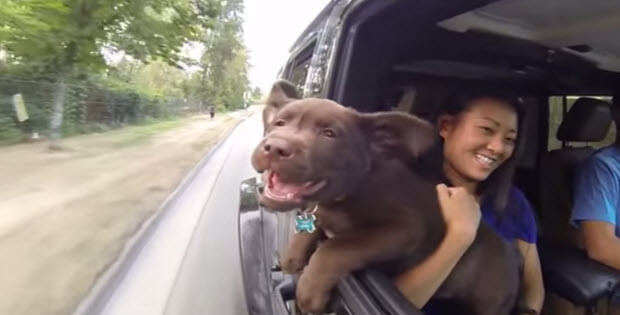 We have all done that and we all love to do that.
Stick your hand or head out of the car window of course we wouldn't open our mouth because we don't want to eat a bug or a fly but little puppy doesn't mind that, just another source of protein for them.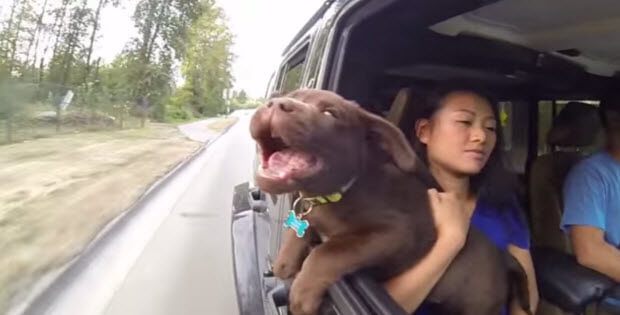 This little choc Labrador puppy is very cute and very out going.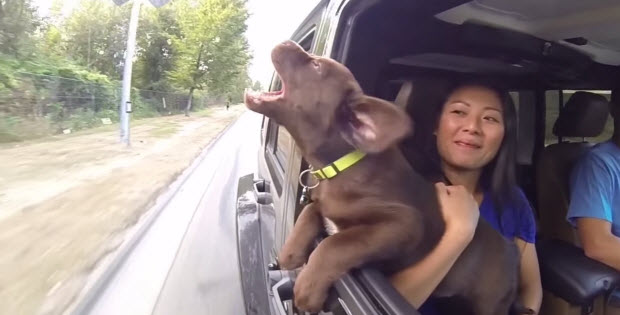 You Might Also Enjoy:
He does't want to waste any time while driving in the car he can enjoy scenery and the wind at the same time. He looks very funny and cute when he is doing that.
Click to the next page to see this little cute puppy Labrador…
Subscribe To Our Mailing List Today