Dog Who Lost All Her Fur Is Now Looking For A Furever Home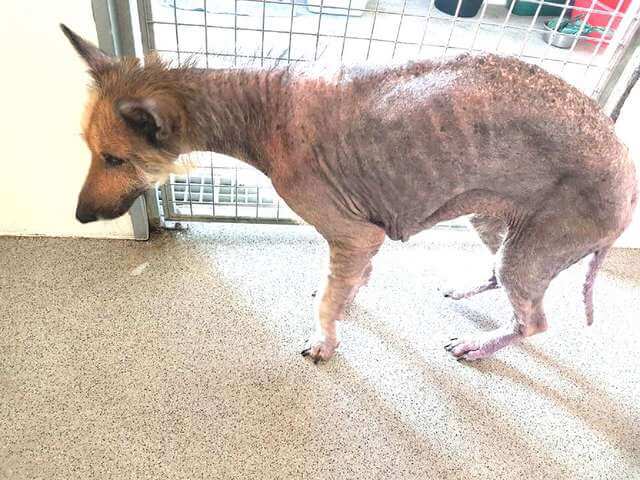 |
What kind of owner are those who choose not to take good care of their dogs? Why are they even given the chance to own any pet? All dog owners should be responsible for their pets, be it dogs, cats or any other animal.
It baffles me everytime dogs are in the spotlight but not because of their cute and funny stunts, but because they are victims of heartless souls. Good things are, there is always a rainbow after the storm. The endings are almost always good – dogs are rescued,  treated and rehomed. I only hope all bad owners were given proper punishment.
It's not every day that someone finds two dogs near their home in need of immediate medical attention, but this is exactly what happened to one man just recently.
One dog was a Staffordshire Bull Terrier called Belinda while the German Shepherd was Sheena. Both female dogs had extreme cases of balding. Belinda seemed to have a better case because unfortunately, Sheena was extremely bald -with only a little bit of fur remaining on her face. No one could even tell what kind of breed she belongs to because of the poor state she was in.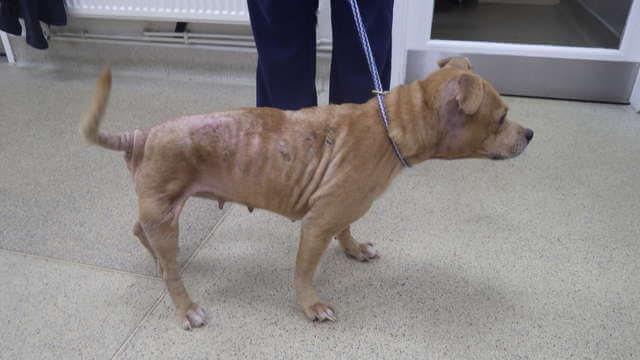 BELINDA
Image Source: The Dodo via RSPCA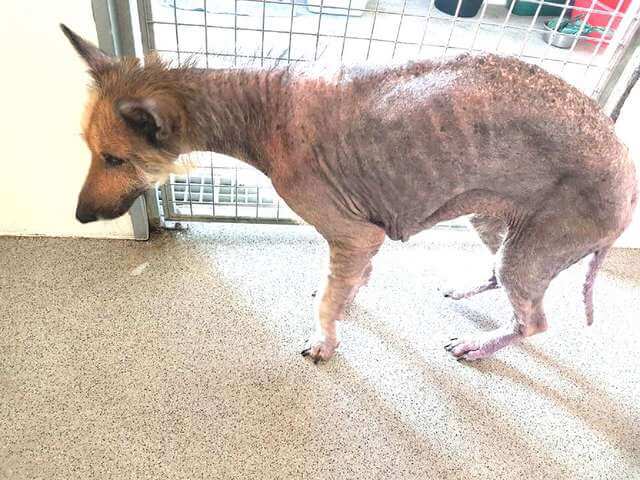 Sheena
Image Source: The Dodo via RSPCA
Alarmed, the person who found the two dogs called the RSPCA to ask for help. Sara Jordan was one of the officers who came to investigate and to say she was shocked was an understatement.
Click on the next page to see what happens next!
Subscribe To Our Mailing List Today