THESE DOGS ARE MIMICKING THEIR CRAWLING BABY OWNER AND YOU ABSOLUTELY NEED TO SEE HOW CUTE IT LOOKS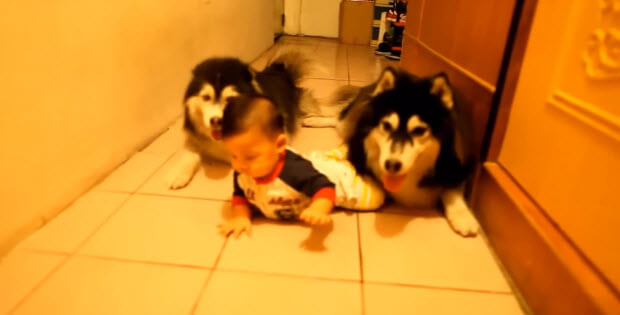 This little baby is encouraged by his parents and the two family Husky dogs to crawl over…The two dogs are mimicking what the little baby is doing – crawling towards parents, in the cutest way possible and this trio is irresistible. This is a very unusual video.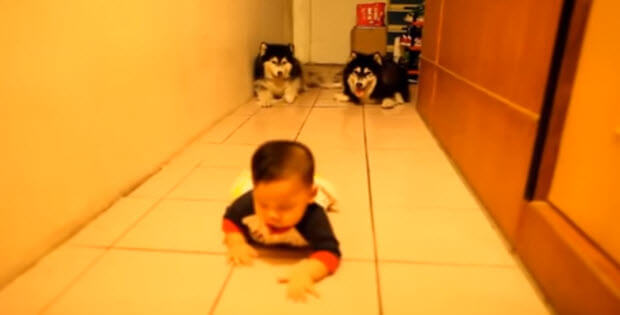 Dogs like to mimic but this is simply unusual and adorable.
Click to the next page to watch this baby and two Husky dogs adorable video…
Subscribe To Our Mailing List Today