You Should Hear This Great Dane Throwing Jealous Tantrum Over His Brother Getting All Of The Attention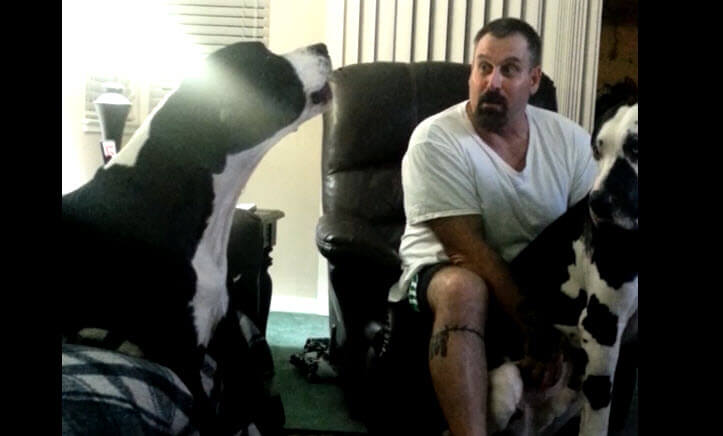 |
I Can't Believe This Spoiled Great Dane!
Do you spoil your dog or dogs? I have to admit that I've always been guilty of this myself. I have two black labs, and they are forever competing with each other for my attention. If I'm petting one, you can be sure the other is going to be there, trying to get in the way. I love them both, but it can be a little exhausting sometimes! It leads me to think that maybe, just maybe, I'm spoiling my babies just a little too much.
After watching a recent video, featuring a Great Dane throwing a very great temper tantrum, I'm starting to think that the problem might just be that my labs are spoiled rotten! If you own more than one dog, and you find yourself thinking the same thing, then check out the video in question. You won't believe the way this Great Dane acts, and it might just remind you of your own buddy!
Spoiled Great Dane Video
If you watch the video, you're in for some pretty big laughs. There is no question that while the Great Dane might be making some pretty strange noises, there is absolutely nothing vicious about anything the dog is doing. It simply doesn't like watching other dogs get attention from its mom and dad! Something tells me this dog has been getting quite a bit of love from its parents already. Watching the video, you can almost imagine what the dog might be thinking.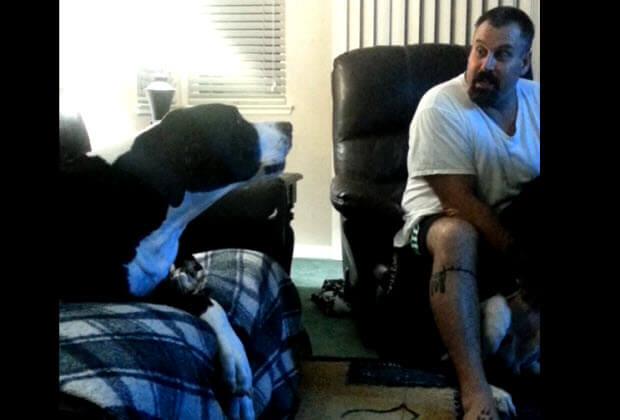 Subscribe To Our Mailing List Today