Torrential Rain Didn't Stop This Kind-Hearted Couple From Helping A Poor Dog Tied To A Post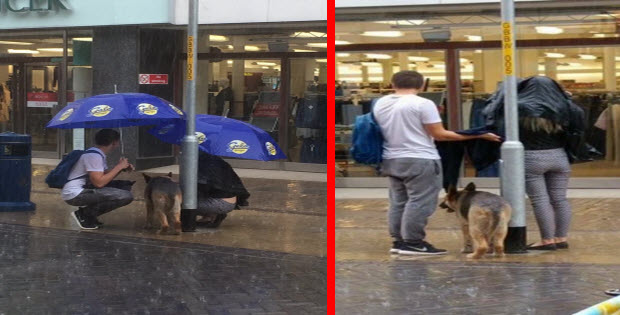 |
Dog Tied To A Street Post Stranded In Torrential Rain
Many people keep their dogs outdoors, either in backyards or let them out on the lawns. It is one thing to allow dogs to be outdoors and unattended. It is a completely different reality when you tie a dog somewhere outside and forget about it.
Unfortunately, that is what happened at Dover in UK. An Alsatian was tied to a post by the street opposite Gala Bingo, a bingo hall at Dover in UK. As is common in the region, it started raining and this time it was not typical drizzle. It was raining heavily. The torrential downpour lasted for twenty minutes and the dog was tied to the post, helpless and unable to move. Dogs don't have the ability to tolerate torrential downpour. They are not as warm blooded as humans. They are also afraid of heavy downpours due to the sheer volume of water they get drenched under, the thunders and also lightning.
Although there were no thunderstorms or lightning for that matter, the dog getting wet and helplessly tied to the post is certainly not a desirable scenario. Fortunately, the dog was spotted by a couple who were strolling along.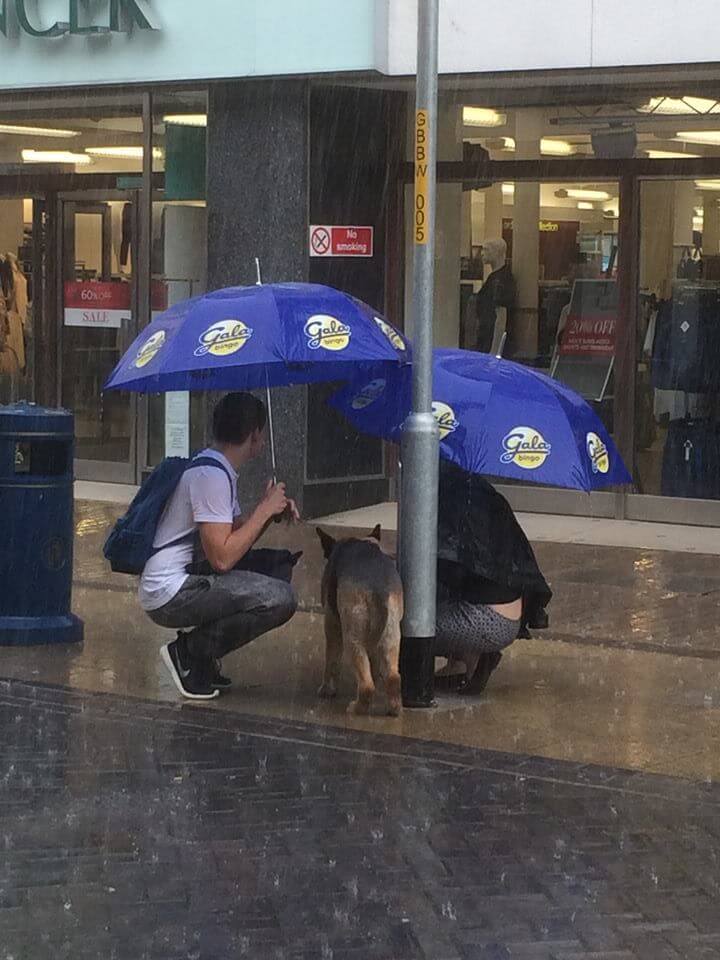 Image source: Gala Bingo
Subscribe To Our Mailing List Today