A Simple Cry For Help Unveiled A Pitiful Sight That Will Haunt Your Dreams! Not For The Faint Heart Or Stomach!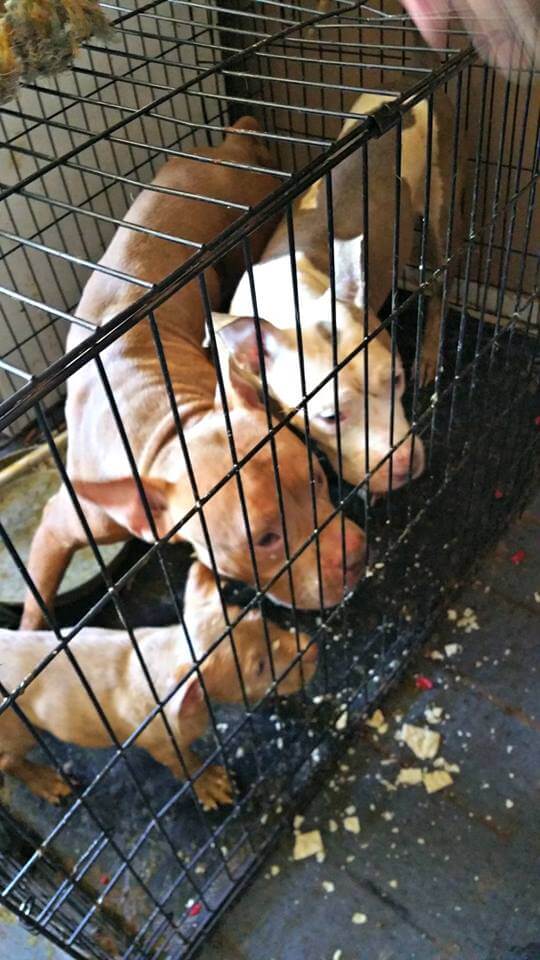 |
Dogs being abused. Dogs neglected by owners. Dogs abandoned. It's always in the news, and have become a sad reality. This is the kind of world we live in. Until when will it be like this?
Just this Monday, July 9, Associated Humane Popcorn Park Shelter, one of the three shelters run by Associated Sheltering Societies posted on its Facebook page a story of how ugly the world has become. The post stated that their AHS-Newark facility just received a call one summer weekend wherein an officer was requested to investigate an animal abandonment and abuse case.
ACO Tom Circle was the one who was appointed on the case, so he went on his way. He found himself in an apartment where a horrific scene was waiting for him. There, on one corner of the room is a crate where a family of Pitbulls is living. The crate was not even big enough to accommodate a family of Pitbulls where a mother, fathers and a puppy are squeezed into the said cage.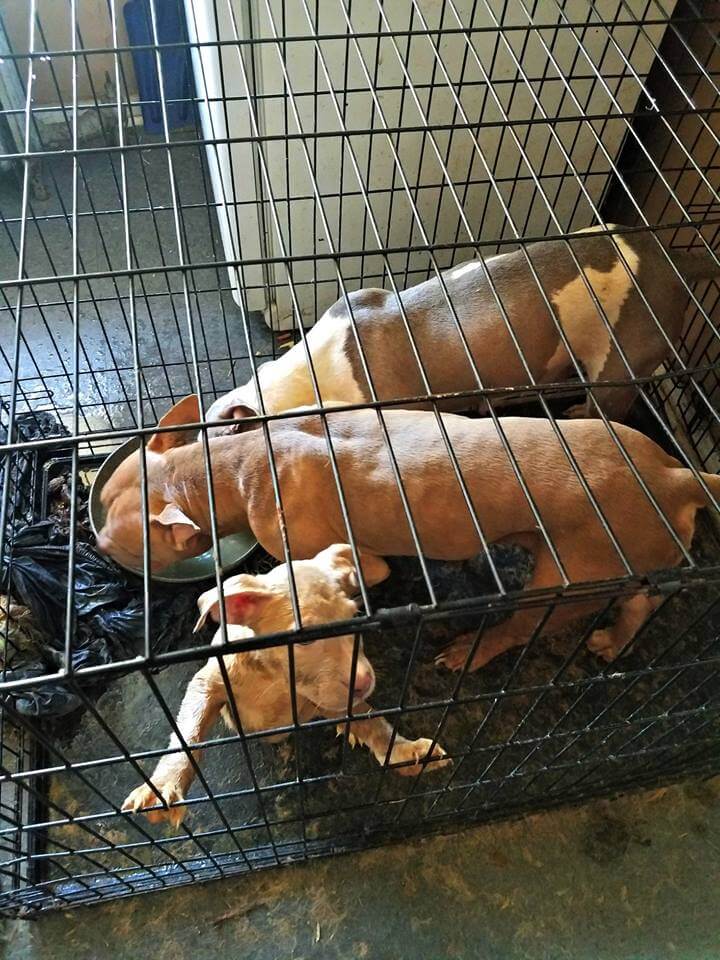 That is not the only concern as to why a call for help was issued. Circle understood once he saw the dogs that they badly needed help to get away from that place as soon as possible. The horrific condition the dogs have inside that particular crate while taking your breath away – literally. Why? The dogs were living on it where pools of urine and feces are on their feet.
Click on the next page to see the rest of the story! Warning! Not for the faint heart or stomach!
Subscribe To Our Mailing List Today