Lab Adopts This Cute Tiger Cub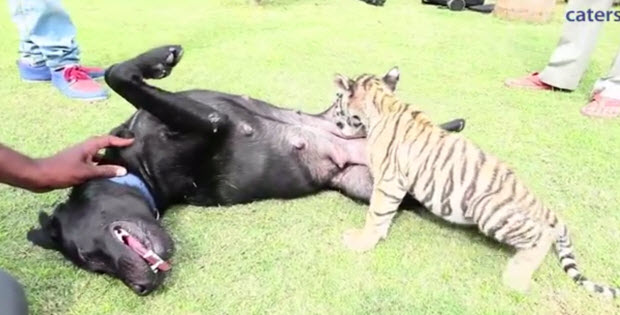 Labradors are very accepting dogs and it was to no one's surprise that this amazing dog adopted this cute tiger cub.
Awesome Labrador!
And to answer the questions, that some , might have – no, this labrador didn't have to fill out any paperwork and apply anywhere to get the little cub 🙂 She got the little tiger cub after cub's mother abandoned him.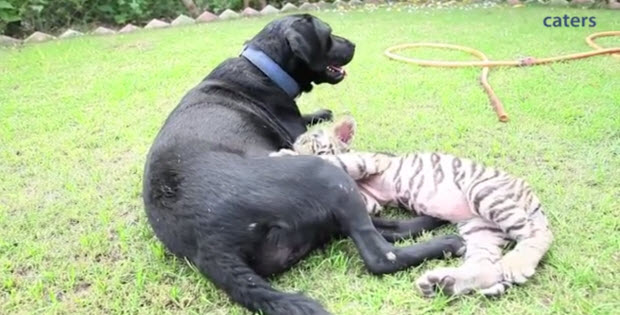 Subscribe To Our Mailing List Today