This Shelter Dog's Life Is About To Take 180 Degree Turn And He Doesn't Know It Yet!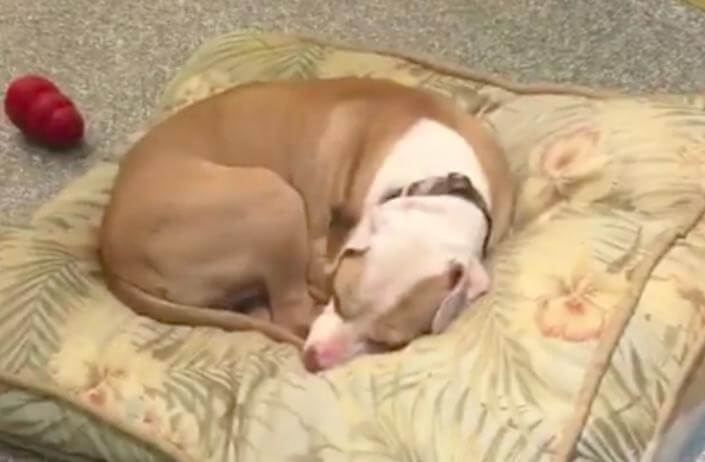 |
Drove the Dog Gets Adopted
Many dogs that have been waiting a long time for adoption, become so used the shelter that they start to accept it as their new home. In the case of Drove the dog, the shelter was quickly looking like the only home he would ever know. But one day, things changed.
Drove's Surprise of a Lifetime
Drove had gotten used to his everyday life at the shelter. It had only been six months, but that can feel like forever when you've never really known a real home. During an afternoon nap, Drove slept peacefully, not knowing that his forever family was just a few minutes away, ready to meet and fall in love with him.
Drove, a playful and loving terrier mix, was rescued half a year earlier. He was found tied up inside an abandoned house by an investigator. As Drove got to know his way around the shelter, he quickly became a favorite among staff, volunteers, and visitors. It was quite surprising that no one had adopted Drove in the six months he had been waiting– but he didn't have to wait any longer after Morgan and Tyler came to the shelter.

Finding a Forever Home
Morgan Hoog was looking for the perfect dog to love, as she recently lost her Boxer from natural causes. Hoog shared with the shelter owners that they were looking for a sweet, caring dog that could easily be with children and hang around the family all of the time.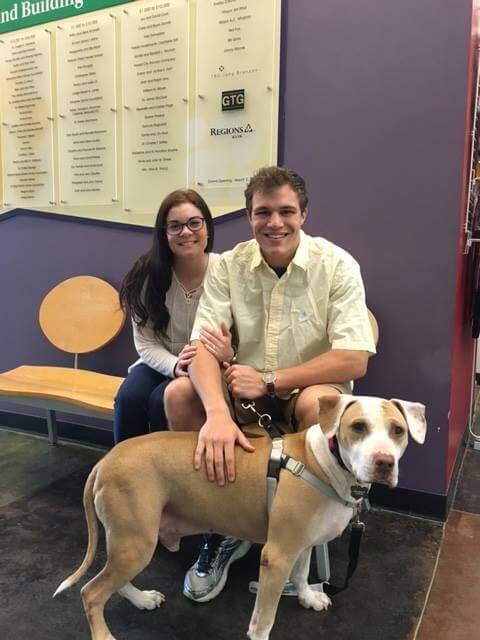 Humane Society of Memphis & Shelby