A Sweet Bulldog Mix Lost All Her Fur Because Of Many Infections. When You See Her Transformation You'll Be Amazed! Wow!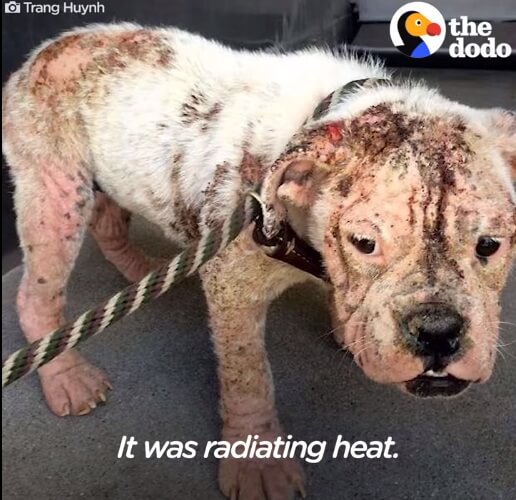 |
A sweet bulldog mix was found homeless in September of 2015 by her rescuers who immediately knew that had to save her. She had lost all of her furs, and with only one glance, one can see why. She is suffering from a serious skin condition. It's safe to say this sweet bulldog mix has a bad case of skin infection, and it definitely took a toll on her. 
The poor bulldog mix who was only seven months old has a swollen body, looked so sick and literally radiated heat. She had lost all of her furs, looks like a polka-dotted hairless dog. Her rescuers assumed she was a result of a bad breeding, and that her breeder might have abandoned her because of her skin condition.
A kind woman found her and took her in immediately for foster care. She was taken to NWDP or the NorthWest Dog Project located in Eugene, Oregon. There her rescuers found out that the poor girl has respiratory problems aside from her very bad skin conditions. She has sores all over her body, Her Good Samaritan gave her body rubs with lavender and oil after each and every medicated bath.
The poor dog was terrified of everyone, most probably because of how she was treated by her previous owner or breeder. She had to eat a special diet, and her rescuers made she eats just that. After months of love and care she felt during her stay in the NWDP, Lilou started to come out of her shell and bloomed. Her fur was starting to grow back and was soon healed all from her sores and infections.
Her rescuers decided to create an Instagram account for Lilou – the name given to the bald bulldog mix. That was when a sweet couple found her. Cora, a vintage shop owner immediately felt a pull towards the sweet bulldog who already has captured the hearts of many.
She and her partner Carl, felt incredibly sad upon seeing her photos, that they literally stopped and told themselves they have to see her.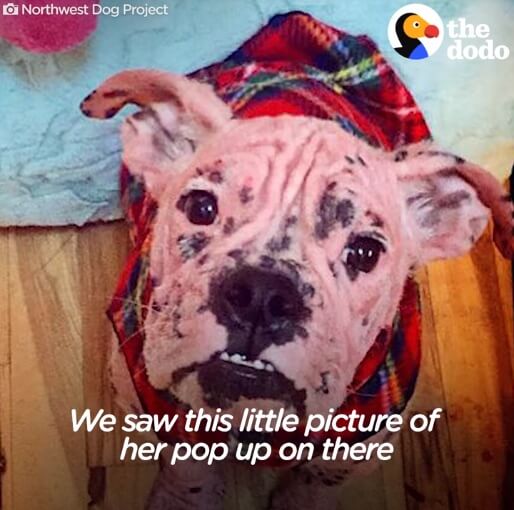 The thing is, they were not very keen on adopting Lilou. They already have two pooches, and believed have already reached the limit of owning dogs. But they already have their heart set in meeting this sweet bulldog mix.
Subscribe To Our Mailing List Today