YOU WILL THINK IT IS THE CUTEST THING WHEN YOU SEE THIS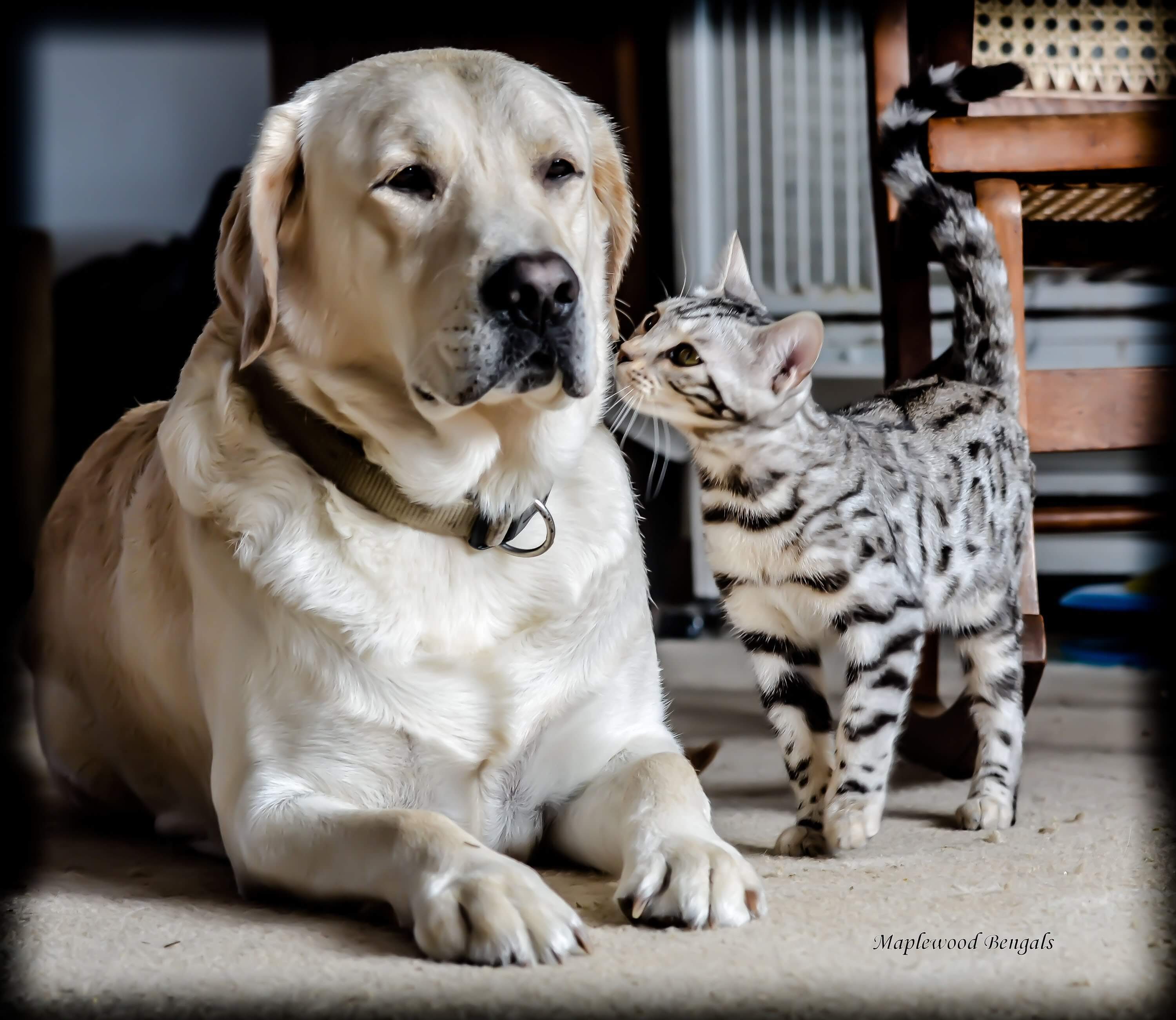 Labradors are awesome and they apparently love cats, or maybe they just willing to tolerate them.
In any case, this is a very cute yellow Labrador retriever dog playing with Bengal kittens of course the kittens are 100 times more active and are all of our Labrador, but he seems to enjoy it.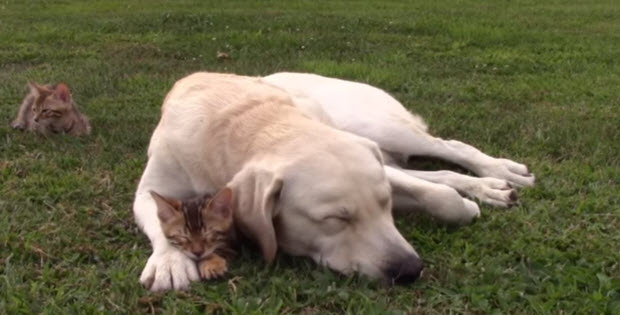 He is laying down on a grass and enjoying a very warm weather and the smell that freshly cut grass has. It is his favorite part of the day where he can just lay down and soak some afternoon sun.

Kittens are right here and he already got used to them, they have been doing it for weeks now and he saw them grow…so little cats know exactly, by now, what is allowed and what is not. It is such a pleasure to watch these guys play.
You Might Also Like These Stories:
Subscribe To Our Mailing List Today