It Will Melt Your Heart When You See Baby and Labrador Retriever Taking a Bath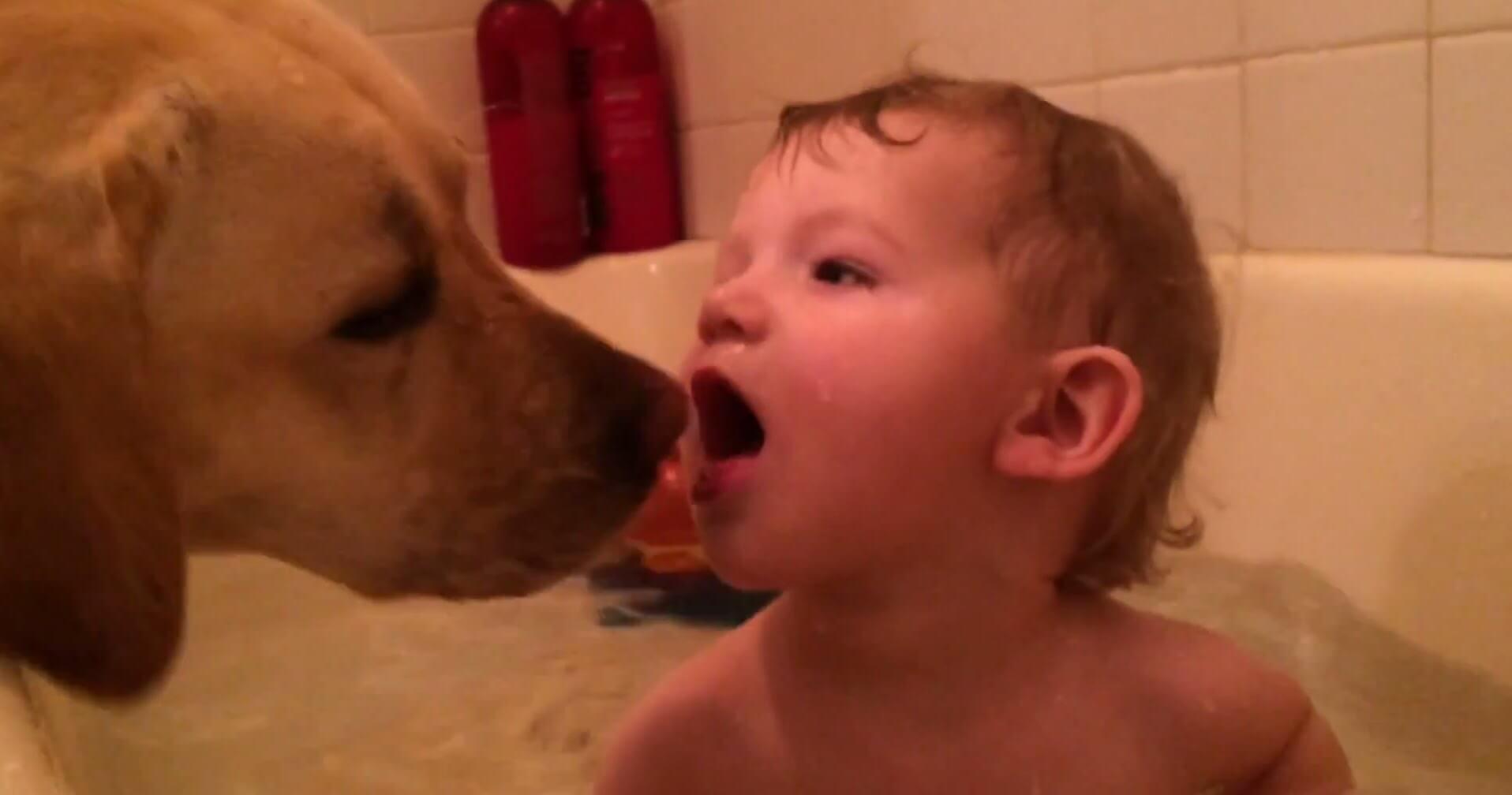 This is an absolutely adorable video of yellow Labrador Stella and little baby Luke.
It is hard to say what is more fun to watch little puppies playing in the water or little babies. But it is definitely a lot of fun to watch baby and labrador retriever taking a bath playing together. Luke is taking a bath and his yellow lab is playing right along side. They both love water and they interact with each other in a very cute way.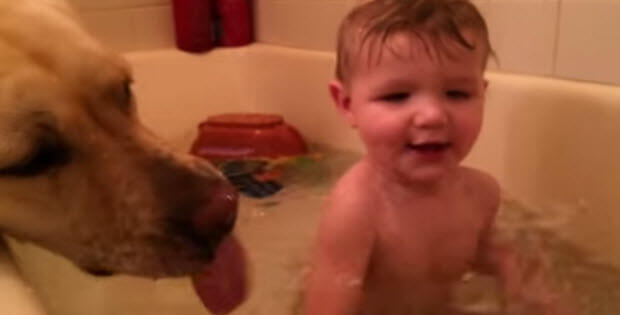 Subscribe To Our Mailing List Today