This Baby Is Trying To Crawl To Her Labrador And What The Dog Does Is Simply Priceless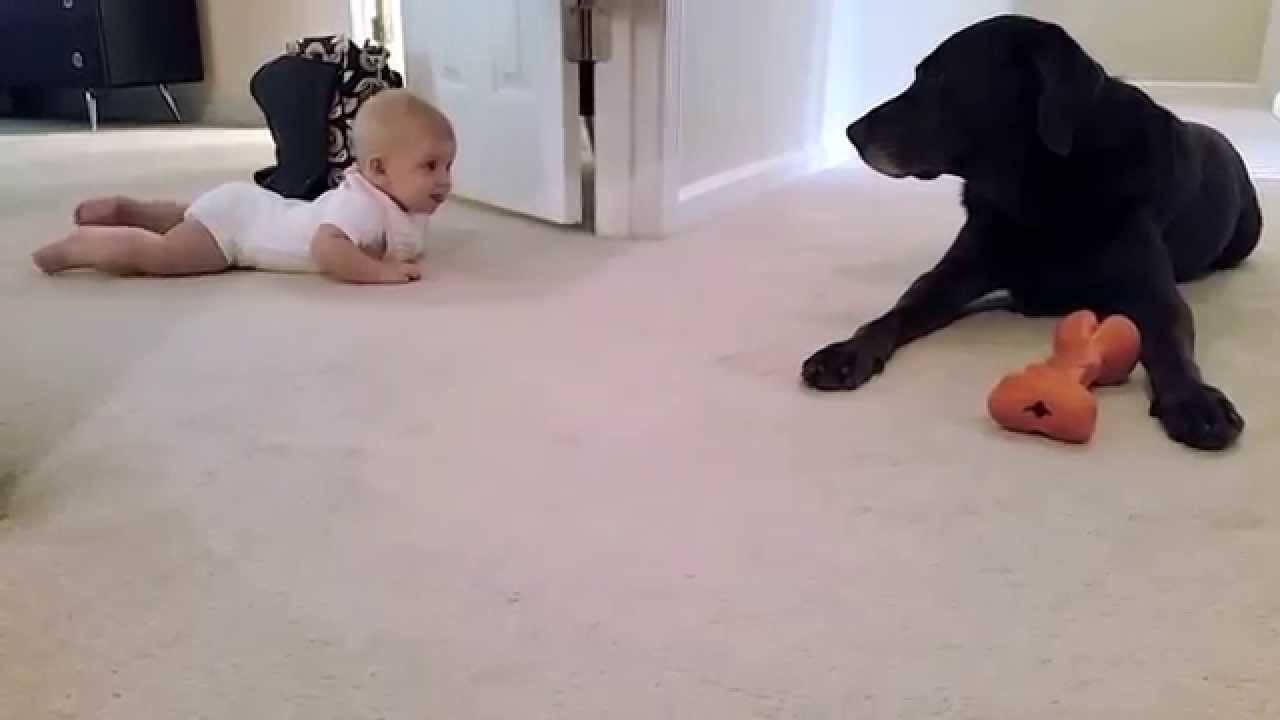 Very Small Baby Girl Is Trying to Crawl To This Huge Labrador Dog Laying On the Floor.
Baby is crawling very slowly and it seems that she crawls in the same spot. She looks at her labrador dog and dog looks at her. You can see that the dog is watching very carefully and he adores that little girl. You can see that he adores her, by his little moves and by his expressions. Baby girl has a clear vision and a goal – she is crawling to her dog and probably wants to pet him and pull his ears…

It seems that baby took a notice that her Lab sticks his tongue out or licks her whenever she is close to him, because…
…she seems to stick hers out as well, probably imitating her dog, and it is super cute.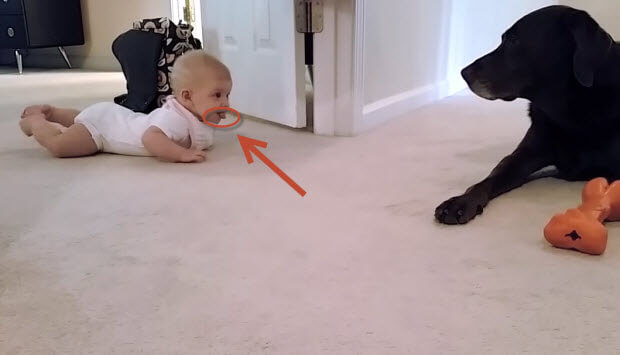 Subscribe To Our Mailing List Today