This Rottweiler Is Not Your Ordinary Pet Just Watch What He Does…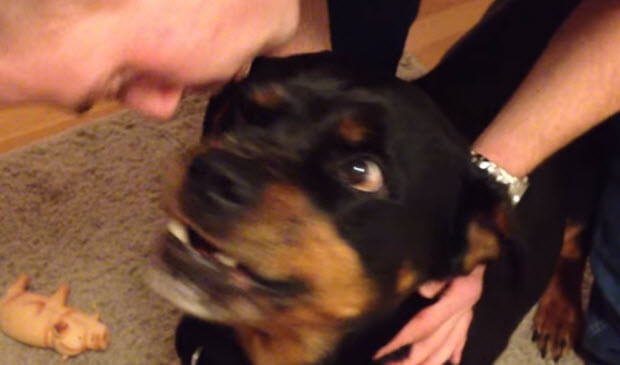 What to Do with an Angry Rottweiler
Although it might seem cute on video when a Rottweiler growls while his owner is holding or petting him, this behavior should be corrected right away. Growling and snapping are indicators of aggression, and you should not ignore your dog when he is being aggressive.
One thing that you should keep in mind is that your Rottweiler can display a natural guarding instinct to protect one's family and home. This is part of one's genetic history. However, the power and strength of the breed can make one harmful, especially when put into the hands of an irresponsible dog owner. The owner in the video showed he had full control of the situation and knows that his Rottweiler will not attack him.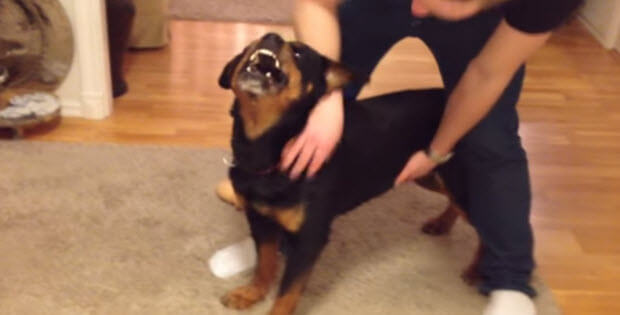 Another thing that you should keep in mind is that a Rottweiler will do what one is trained to do. If you teach your dog that growling and other aggressive behavior is good, then the dog will be encouraged to show aggressive tendencies. Lack of training will make it harder to handle your pet. If you own a Rottweiler, you should look for indicators of aggressive behavior early in order to correct it right away and stop it from becoming a big problem in the future.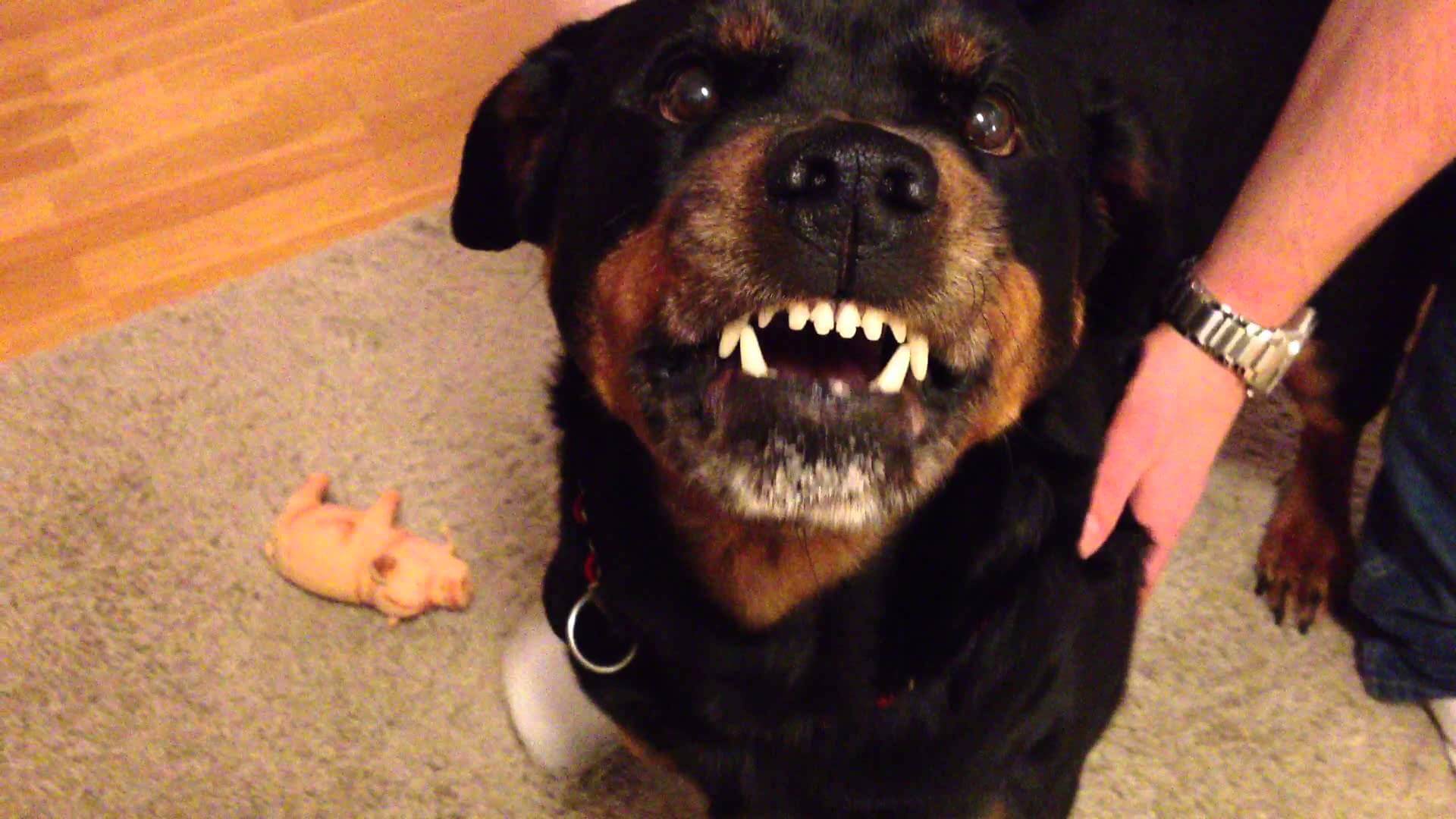 Click to the next page to read more and to watch this interesting video…
Subscribe To Our Mailing List Today