Russian Cat-Sprinter Didn't Make It to Finish Line!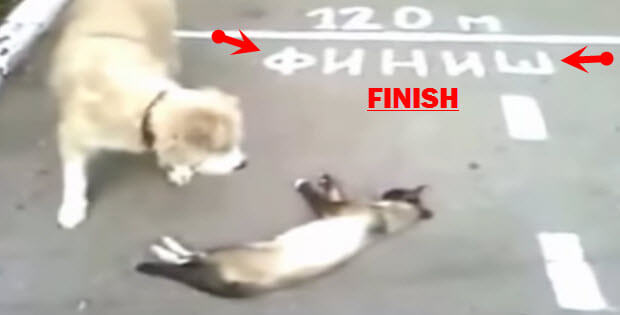 Dog Thinks Cat Is Dead! Have you noticed how the cat is motionless in the middle of the road?
And right in front of the FINISH line written right next to him in Russian.
So the dog probably thought that the cat was sprinter and just didn't make it to the finish line.
(This dog always stops by to see if a cat needs help.)
But this time around our dog was fooled.
See what happened next!
Subscribe To Our Mailing List Today